Interior Architechture and Design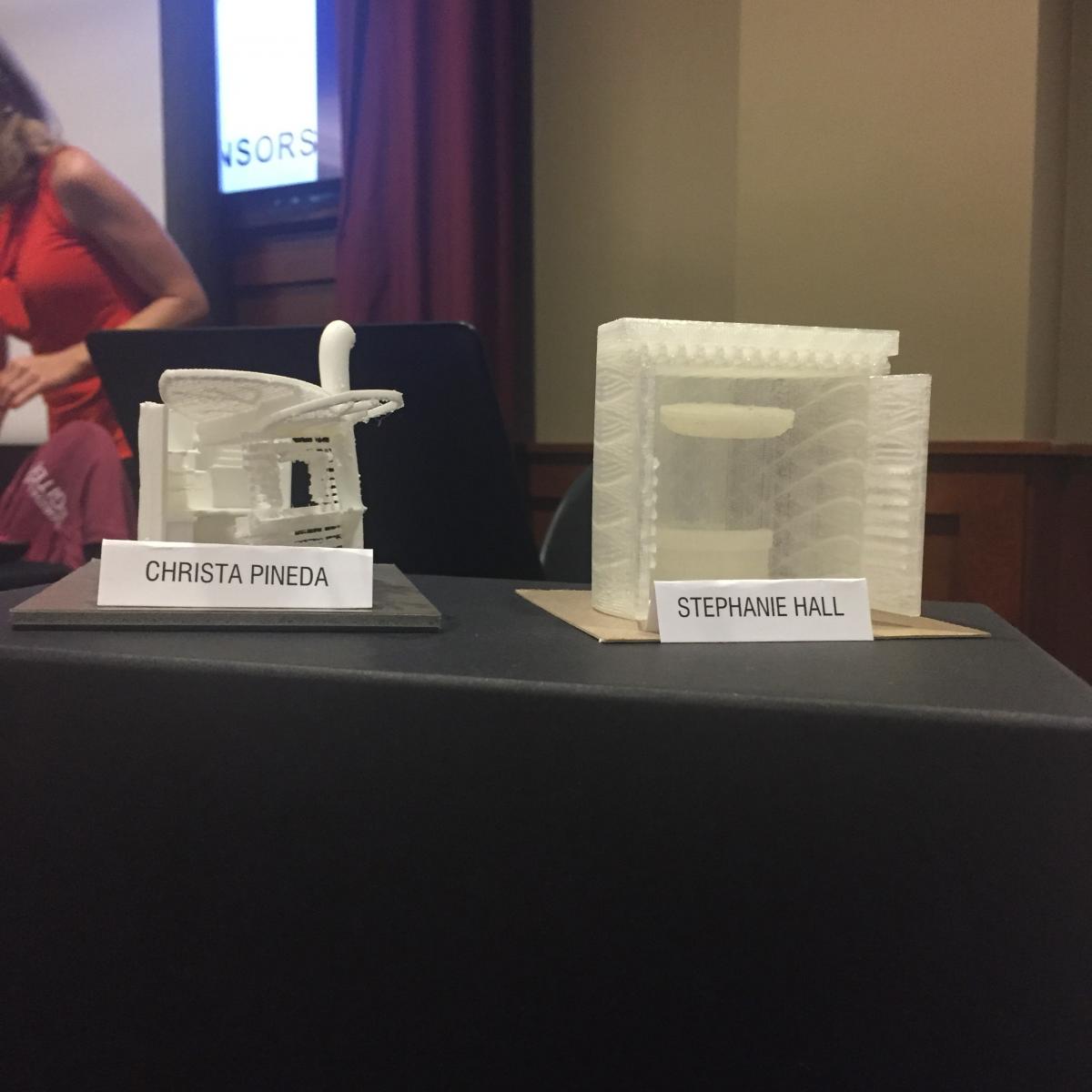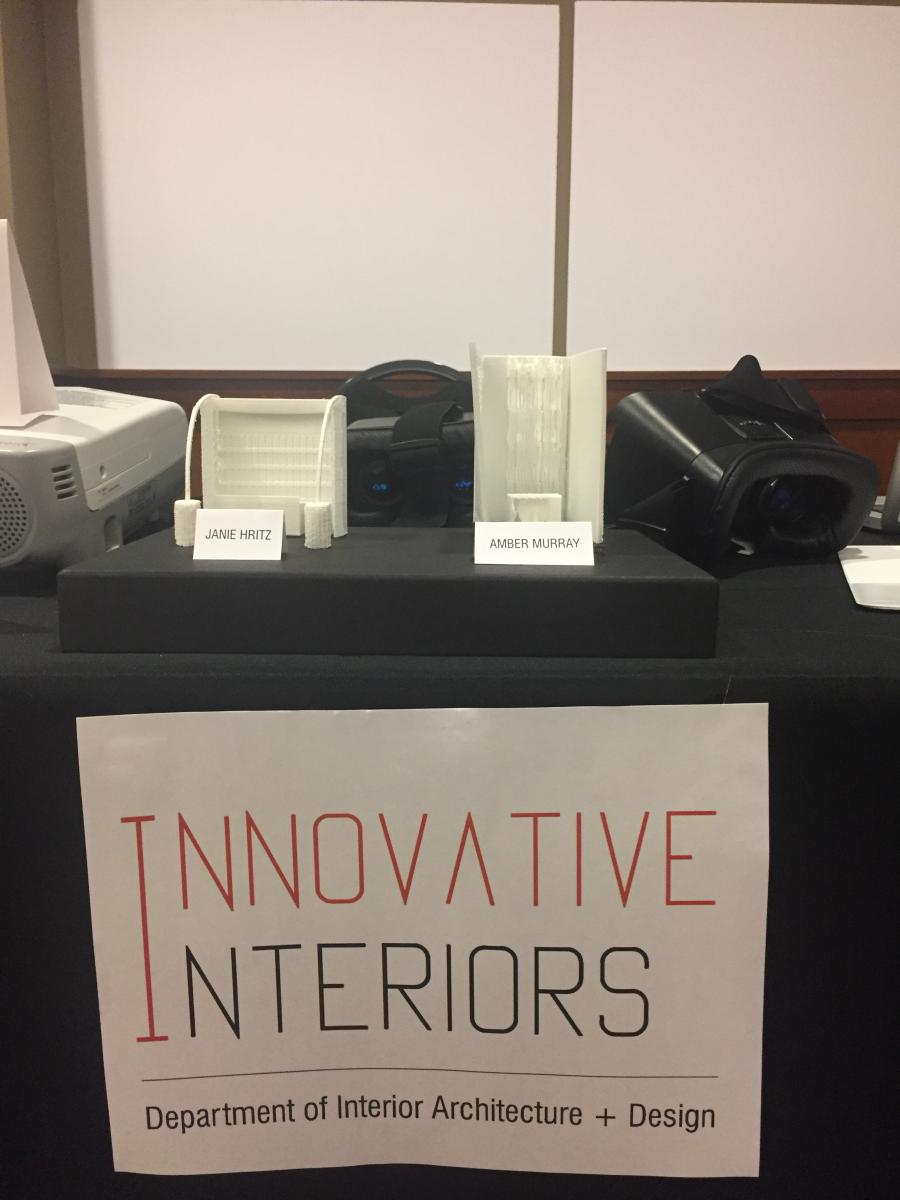 Interior design models for the atrium of the William Johnston Building on display at DigiTech 2017 by Christa Pineda, Stephanie Hall, Janie Hritz, and Amber Murray.
Engineering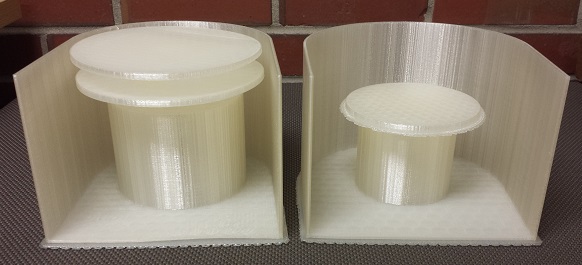 CVT cover modeled to test air flow by Kjell Gordon.
Education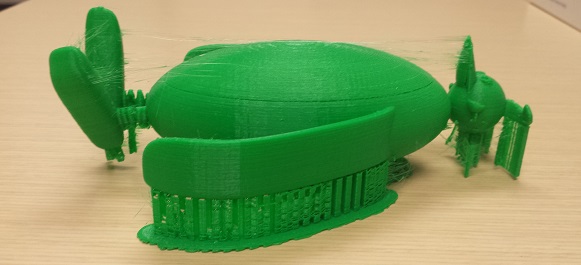 Several of these floating creatures were designed by elementary school students and modeled by their teacher, Jennifer Schellinger.
Chemistry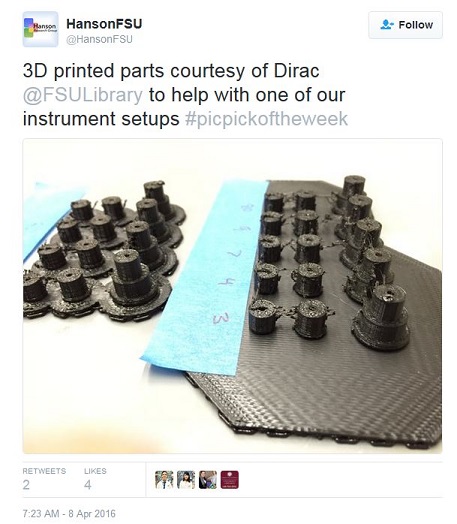 Sample holder of a UV-Vis Spectrometer from the Hansen research group, modeled by Jamie Wang.
For Fun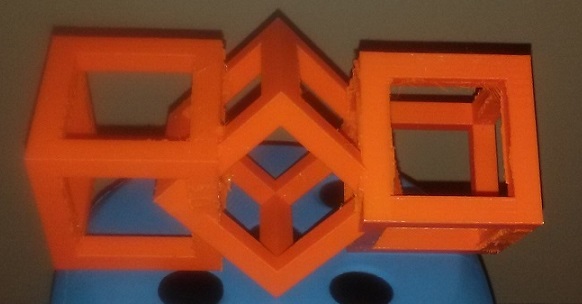 stacked cubes modeled by Kamryx Davis