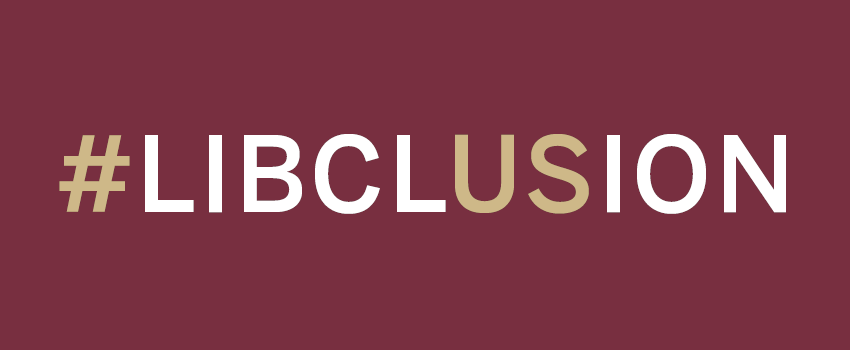 "The Florida State University Libraries define diversity as the sum of the ways that people are both alike and different. We are committed to embracing the full spectrum of human and social identities. We strive to create and maintain an inclusive environment in which all individuals are treated fairly, respectfully, and valued for their distinctive skills, experiences, and perspectives to maximize the potential of all libraries employees and the communities with whom we interact."
The University Libraries is dedicated to the ideals of diversity, inclusion, and equity. We endeavor to embody those ideas every day in all of our work. However, we have three purposeful initiatives that turn those ideas into action. Each of these initiatives focuses on a specific internal or external audience in order to hold the institution accountable for living our values.
The Popular Literature Collection has a subset of books selected that celebrate minority voices, perspectives, and characters. We hope that our patrons will be exposed to new voices and see their own lived experiences reflected in our selections. We welcome suggestions and community input for books of interest to be added to our Popular Literature Collection. Highlighting people of color, LGBTQIA+, people with disabilities, and other minority voices, the Popular Literature Collection books are generously sponsored by the President's Council on Diversity and Inclusion mini-grant.
The Diversity and Inclusion Committee for FSU Libraries is made up of a group of library employees committed to diversity, inclusion, and equity. The committee meets regularly to discuss policies, plan events, conduct surveys, and examine practices within the library to continue to keep the work of diversity and inclusion at the forefront of the library service. The committee is also tasked with assisting with the work.
The ACRL Diversity Residency Program is a nationwide program that aims to increase opportunities for people of color in academic libraries. Academic libraries, in general, have an underrepresentation of people of color and the gap is even more severe in research libraries. The program offers a competitive wage and support to new scholars of color interested in careers in academic librarianship.