Digital Research and Scholarship Team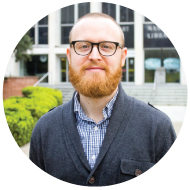 Micah Vandegrift
---
Sarah Stanley
---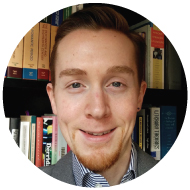 Devin Soper
Scholarly Communication Librarian
Devin oversees initiatives related to the FSU Research Repository and Open Access Publishing Fund, and is also responsible for advancing the Libraries' copyright support and journal publishing programs. Devin came to FSU from the University of British Columbia, where he served both as an Intellectual Property & Copyright Librarian and as Managing Librarian of the Chapman Learning Commons. Devin has an MA in English Literature and Theory from the University of Victoria, Canada, and an MLIS from the University of British Columbia. His research interests include scholarly publishing, open access, copyright, data management, digital pedagogies, user experience, and the evolving role of functional specialists in academic libraries.
---
Aaron Retteen
Digital Scholarship Repository Specialist
Aaron joined DRS as a Graduate Assistant in the Fall of 2015 and has since graduated with a Masters of Science in Information. He now supports the ongoing development of institutional repository services at FSU Libraries as the Digital Scholarship Repository Specialist. Aaron also graduated from the FSU College of Law in May of 2015 and passed the Florida bar examination. His hobbies and research interests include the intersection of technology, law, open access, and digital scholarship.
---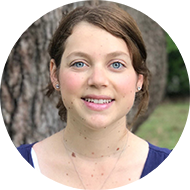 Carolyn Moritz
---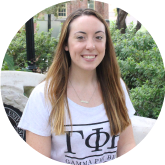 Sara Collins
TADS Operation and Support Specialist
Sara constructs and monitors a social media platform for the DRS Office, creating content for Twitter, Facebook, Blogs, and News Items. She also produces monthly updates from the TaDS Office for the Library's newsletter. Sara is double majoring in Communication Science and Disorders and Psychology, is currently partnering with Dr. Carla Wood on the Bringing Books to Life: Bringing Life to Books project, and is also a lab assistant for Dr. Arielle Borovsky in the Language and Cognitive Development laboratory.
---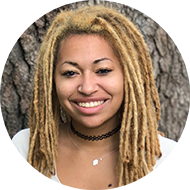 Josie Bell
TADS Operation and Support Specialist
Josie aspires to be an international attorney. She is working on her Bachelor's degree in Psychology with a minor in International Affairs, and she is excited to work with the DRS team on DigiNole, digital humanities projects, and data infrastructure.
---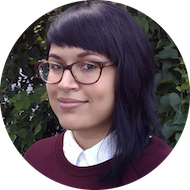 Bonnie Santos
DRS Intern
Bonnie identifies creative and usability strategies with new digital scholarship tools. Her interests are in educational technology, user experience, and digital literacy. She will graduate in May 2017 with a Master of Science in Information.
---
Partners and Collaborators
---
Alumni
Richard J. Urban (DRS Faculty in Residence, Fall 2016) | Digital Asset Manager and Strategist at the Corning Museum of Glass
Aaron Retteen (Graduate Assistant, 2015-2016)
Matthew Hunter (Intern 2015-2016) | Director of Digital Services at Southeast Florida Library Information Network
Dr. Dong Joon Lee (Research Data Management Associate 2015-2016) | Researcher Information Systems Librarian at Texas A & M
Andrea Contreras (Publishing Intern, Summer 2015) | Marketing Student at Florida State University
Camille Thomas (Graduate Assistant, 2014-2015) | Scholarly Communication Librarian at Texas Tech University
Josh Bolick (Scholarly Communication Outreach Specialist, 2013-2015) | Scholarly Communication Librarian at the University of Kansas
Nina Rose (Intern for the Office of Scholarly Communication, Fall 2013) | Editor, University Advancement at Florida International University
Chealsye Bowley (Graduate Assistant, 2012-2013) | Scholarly Communication Librarian at Florida Gulf Coast University