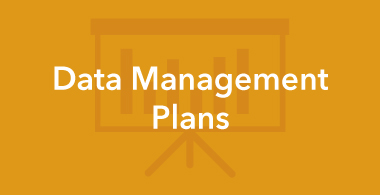 Managing data is an effective strategy for ensuring that data will be usable, preserved, maintained and accessible throughout the life cycle of a research project and for future generations of scientific research. Moreover, federal funding agencies are now requiring data management plans as part of grant proposals.
University Libraries works in partnership with the Office of Proposal Development and the Research Computing Center to provide resources and information about data management planning, data storage, funding agency requirements, data curation tools, and options for sharing, licensing of publishing data sets.
FSU Libraries supports DMPTool, which is a tool that facilitates the creation, review, and sharing of data management plans. You can select templates by funder agency and begin creating a data management plan. 
Learn more about FSU Data Management resources on our Data Management Guide or this Research Guide.
Questions about data management can be sent to lib-datamgmt@fsu.edu or directed to Renaine Julian, Data Research Librarian, rjulian@fsu.edu, 027G Strozier Library.