Events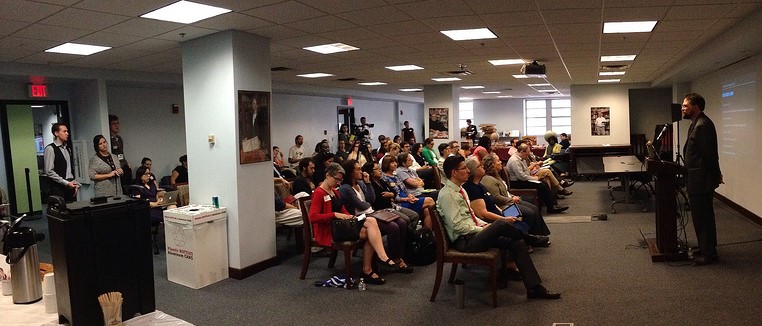 We host a variety of events throughout the year including training, topical discussions, and symposia.

---
---
Past Events

Florida State University hosted a symposium on "Invisble Work in the Digital Humanities" on November 17 and 18, 2016, in the Robert B. Bradley Reading Room of Strozier Library. This two-day symposium featured three keynote speakers from universities across the country and attempted to identify the unspoken assumptions surrounding collaborative work in the digital humanities by exploring questions about diverging expectations, unequal labor, and invisible work. The event was organized in conjunction with the iSchool, the Office of Digital Research and Scholarship, the Program in Interdisciplinary Humanities, and the Rhetoric and Composition Graduate Program. Funding was generously provided by the Department of English, the iSchool, the Office of Research, the Program in Interdisciplinary Humanities, the Provost's Office, and the University Libraries.
In case you missed it, you can check out what happened on our IWDH Storify and watch the keynote addresses of Mark Algee-Hewitt, Cheryl Ball, and Roxanne Shirazi. For more information about the event and forthcoming scholarly outcomes, visit the IWDH Symposium main website.
---
Wiki Edit-a-Thon
Academic Publishing Symposium
Copyright Institute
Digital Scholarship Symposium
OpenCon 2015