Events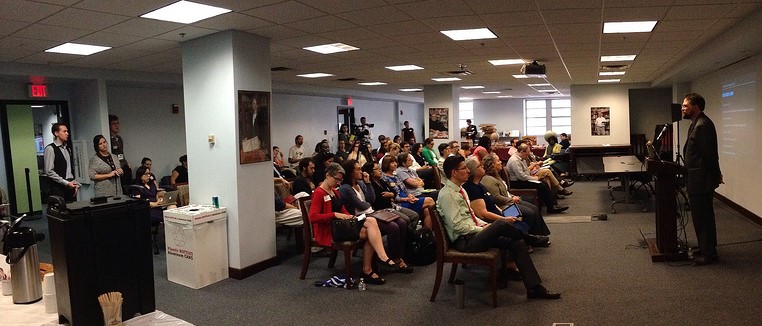 We host a variety of events throughout the year including training, topical discussions, and symposia.

---
---
Past Events
Open Scholars Project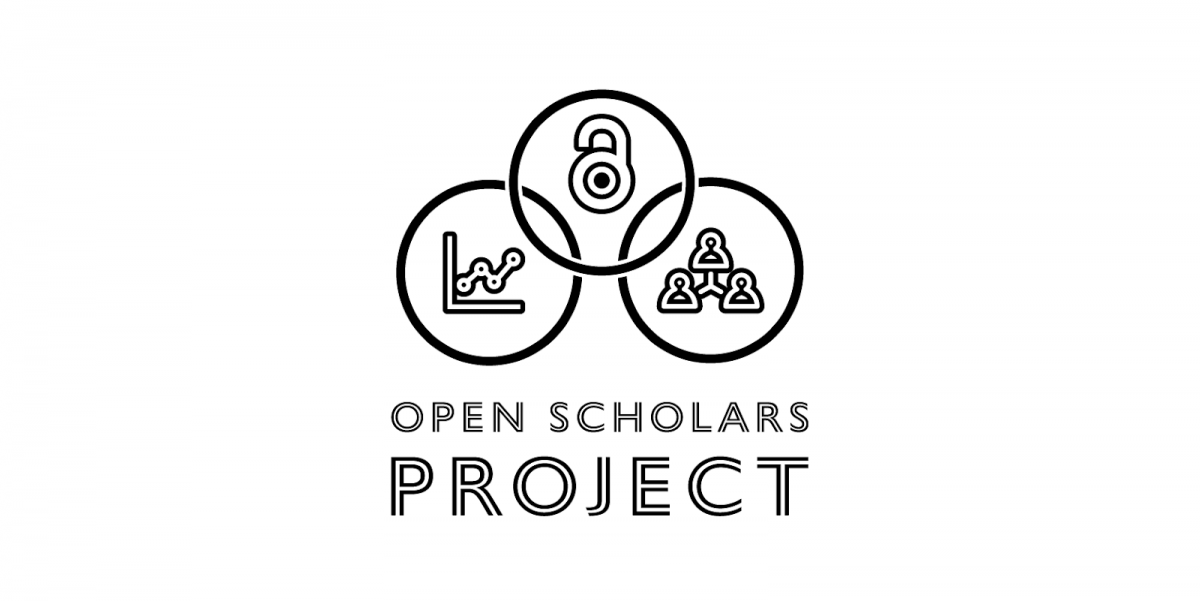 The Open Scholars Project is an informal forum to learn about and discuss developments in open access. The group allows FSU researchers and scholars to share experiences with open publishing, code and data across subject areas. We aim to create a group that is also action-oriented and supportive in bringing faculty, post-docs and graduate students together. The group launched monthly meetings in Spring 2021. Visit https://openscholars.github.io/ for more information and upcoming meetings.
OER Summer School: A Capital City Virtual Series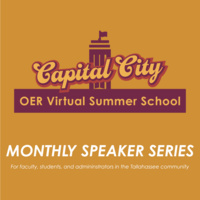 University Libraries, in collaboration with the Office of Distance Learning and Center for the Advancement of Teaching hoested the Capital City Virtual Series on Open Educational Resources, a monthly "brown bag" series. This was a free professional development opportunity for faculty, students and administrators in the Tallahassee community. It focused on raising awareness about Open Educational Resources (OER) and their potential to support student success by reducing textbook costs and creating opportunities for open, learner-centered pedagogy. This event included an open Canvas course for asynchronous resources and office hours for OER help.
Teaching, Learning, Creating and Sharing: My Journey with Open by Dr. Vanessa Dennen
Instructor Panel: Journeys in Open
ACC Road Scholars: Micah Vandegrift on Open Scholarship Policy

The annual FSU Road Scholars speaker series welcomes distinguished scholars from institutions within the Atlantic Coast Conference (ACC) to FSU during weeks that coincide with ACC athletic events. Road Scholars events are intended for non-specialist audiences.

The Fall 2020 virtual event featured Micah Vandegrift, Open Knowledge Librarian at North Carolina State University. Micah is an FSU alumnus and the founding Scholarly Communication Librarian and Director of Digital Research Scholarship at Florida State University. He spoke about his recent project as a Fulbright-Schuman Research Fellow, titled "Open Scholarship Policies and Technologies: The European Research Library as a Model for Advancing Global Scholarly Communication". Micah researched the overlap between open science policy and technical infrastructure at three levels; the European Union, nationally in The Netherlands and Denmark, and in the daily work of librarians in those countries. View the slides from the presentation.

This event was sponsored by the University Libraries in collaboration with the Road Scholars Committee and the Office of Faculty Development and Advancement.
First Book Forum
The Florida State University Libraries was proud to partner with the FSU Office of Proposal Development and Office of Faculty Development for an event that catered to creators, researchers and scholars interested in publishing books. Forum attendees included those looking to publish books of all kinds, whether in the humanities or STEM fields, academic or creative work, dissertations or book chapters. Forum sessions covered how to get started with proposals, how to land an agent, copyright basics, managing editors, and more!
Full press release: https://news.fsu.edu/news/education-society/2019/11/18/fsu-to-hold-forum-for-faculty-students-looking-to-publish-first-book/
Editors Forums

The Office of Digital Research and Scholarship hosted two forums for faculty editors of scholarly publications to meet and communicate with other faculty both in and outside of their field to discuss issues related to scholarly communication. Dr. Michelle Kazmer, Professor in the School of Information and editor of the journal Library Hi Tech led the discussion in the first forum in October 2018 which focused on issues related to peer review. Meredith Babb, Director of the University Press of Florida, led the second forum in February 2019 which discussed building and sustaining successful editorial boards.
THATCamp FSU
THATCamp TLH was hosted by the Florida State University Libraries on June 27, 2019. THATCamp (or "The Humanities and Technology Camp") is an unconference that allows experienced practitioners of digital humanities, newcomers to the field, and those who are curious about DH to come together to share ideas, skills, and resources. In the "unconference" model, participants propose short, impromptu sessions in the days leading up to the event, and the program is determined by the participants who show up on that day. The events of the day included:
Short tech workshops on digital research skills and software
Lightning talks on works-in-progress
Exploratory hands-on sessions
Discussions of issues in the field of Digital Humanities
FSU Libraries Symposium: "Climate: Science and Society"

The FSU Libraries' Fall 2018 symposium was on the topic of "Climate," and centered on discussion of the ever-changing nature of climate and its effect on human society. This event brought together a wide range of researchers across a multitude of disciplines, all speaking to how humanity's relationship to the world around it is affected by (and affects) the Earth's climate. Featuring discussions of ancient man's struggle with reconciling climate and agriculture, to an analysis of potential effects of climate change on the world economy, this symposium fed attendees' curiosity, sparked thoughtful discussion, and lead to a greater understanding of the way in which we interact with our planet.
An archived version of the program is available here, and recordings of each session are available through the libraries' YouTube channel playlist here.
Text Encoding Initiative Workshop

This two-day workshop, hosted by Florida State University Libraries, introduced participants to the Text Encoding Initiative Guidelines for marking up documents. Dr. Sarah Connell, project manager of the Women Writers Project, was an invited speaker for this event. We covered creating document metadata with the TEI header, marking up named entities and creating contextual data for documents, describing textual features like structural divisions and physical features, and more.

This was an opportunity for DH-interested researchers and Florida librarians and archivists to learn about an essential digital methodology. The workshop included an overview of creating metadata with the TEI Header, and an overview of some best practices for marking up transcribed or OCR'd text.
Open Education Symposium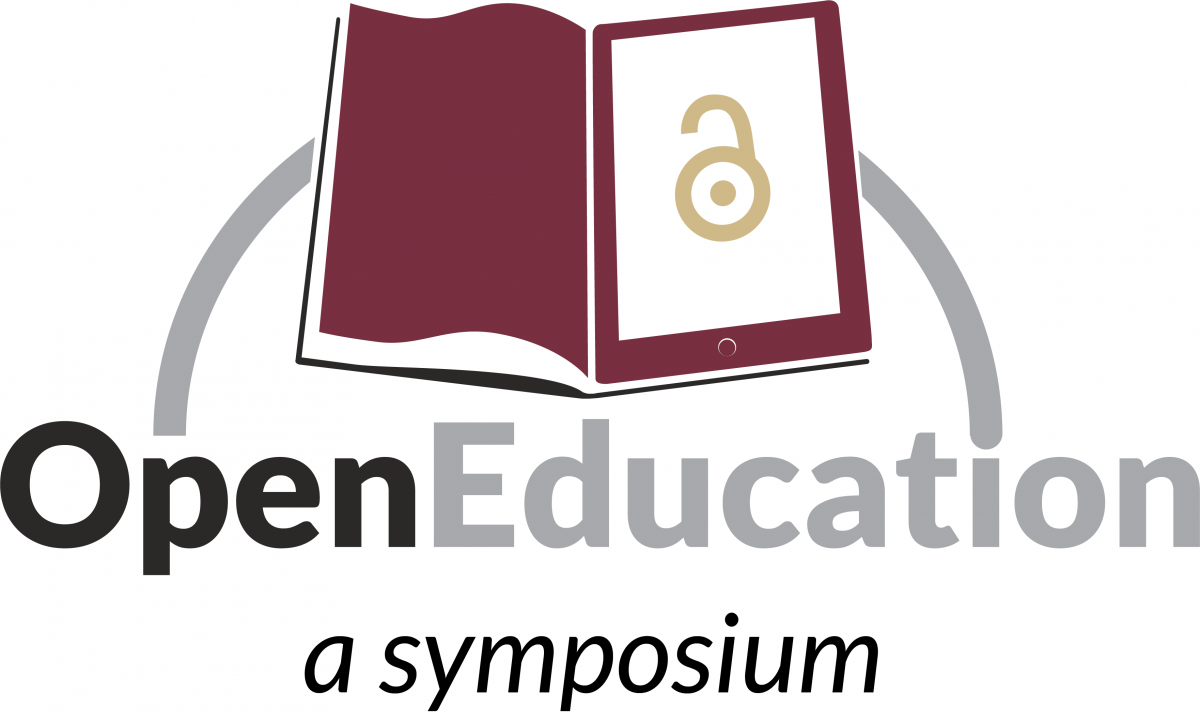 FSU Libraries hosted a one-day Open Education Symposium on March 8th, 2018. The purpose of the symposium was to raise awareness about Open Educational Resources (OER) and their potential to support student success by reducing textbook costs and creating opportunities for open, learner-centered pedagogy. David Wiley, Chief Academic Officer of Lumen Learning, delivered the opening keynote presentation, which was followed by presentations from FSU faculty and students in addition to collaborative breakout sessions.
The symposium was co-sponsored by FSU's University Libraries, College of Education, and College of Communication and Information.
Recordings of the symposium can be found at https://www.lib.fsu.edu/events/open-education-symposium/livestream.
Digital Scholarship Colloquium

Florida State University Libraries hosted a series of events Feb. 15-16 to educate the campus community about digital academic publishing. The events featured guest speaker Cheryl E. Ball, director of the digital publishing collective at Wayne State University and an expert on scholarly communication, digital publishing infrastructure and open access. Events centered around the 2018 Digital Scholarship Colloquium. This event fostered conversation among attendees centering around the growth of digital publication formats in the academic landscape and the impact these new publication avenues have on scholarly production. A panel of experienced practitioners, including Ball, presented their work in the digital publishing landscape and fielded questions from audience members interested in scholarly publishing, multimedia scholarship and the future of authorship and editorial work.
Invisible Work in the Digital Humanities

Florida State University hosted a symposium on "Invisble Work in the Digital Humanities" on November 17 and 18, 2016, in the Robert B. Bradley Reading Room of Strozier Library. This two-day symposium featured three keynote speakers from universities across the country and attempted to identify the unspoken assumptions surrounding collaborative work in the digital humanities by exploring questions about diverging expectations, unequal labor, and invisible work. The event was organized in conjunction with the iSchool, the Office of Digital Research and Scholarship, the Program in Interdisciplinary Humanities, and the Rhetoric and Composition Graduate Program. Funding was generously provided by the Department of English, the iSchool, the Office of Research, the Program in Interdisciplinary Humanities, the Provost's Office, and the University Libraries.
In case you missed it, you can check out what happened on our IWDH Storify and watch the keynote addresses of Mark Algee-Hewitt, Cheryl Ball, and Roxanne Shirazi. For more information about the event and forthcoming scholarly outcomes, visit the IWDH Symposium main website.
Wiki Edit-a-Thon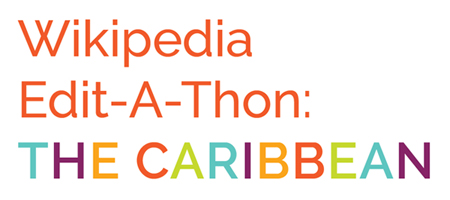 The Office of Digital Research and Scholarship and the Department of Art History held a collaborative Wikipedia editing session that provided training, topics, and treats to inspire participation in advancing public knowledge by contributing to underrepresented pages on the Caribbean, with specific gaps outlined by our world-class Latin American and Caribbean Studies scholars, including Dr. Paul Niell.
Date: April 14th, 10a - 2p
Location: Art and Design Library (2020 William Johnston Bldg.)
Academic Publishing Symposium

A symposium sponsored by University Libraries, in collaboration with the Graduate School and the Office of Faculty Development and Advancement.
Topics included:
trends in journal publishing
what's next for the scholarly monograph
an open access petting zoo
the role of publishing in tenure and promotion at FSU
* Learn more at the symposium website.
Date: Thursday, February 25, 2016
Location: Robert Bradley Reading Room, Lower Level of Strozier Library
Speakers: James Olcese, Associate Editor of Frontiers in Molecular Neuroscience; Meredith Babb, Director of the University Press of Florida; Sally McRorie, Provost of Florida State University, and many more!
Copyright Institute

The Office of Digital Research & Scholarship (DRS) was excited to host this educational event about copyright and fair use in higher education. As post-secondary teaching and research activities move increasingly into the digital environment, the application of copyright law is an essential topic on campus. DRS provides copyright support to students and faculty, including consultations, workshops, and resources on fair use and other aspects of copyright compliance in teaching and research.
Date: February 26, 2016 (during Fair Use Week, February 22-26, 2016)
Location: FSU's Turnbull Conference Center
Keynote Speaker: Kyle K. Courtney (Harvard University)
Digital Scholarship Symposium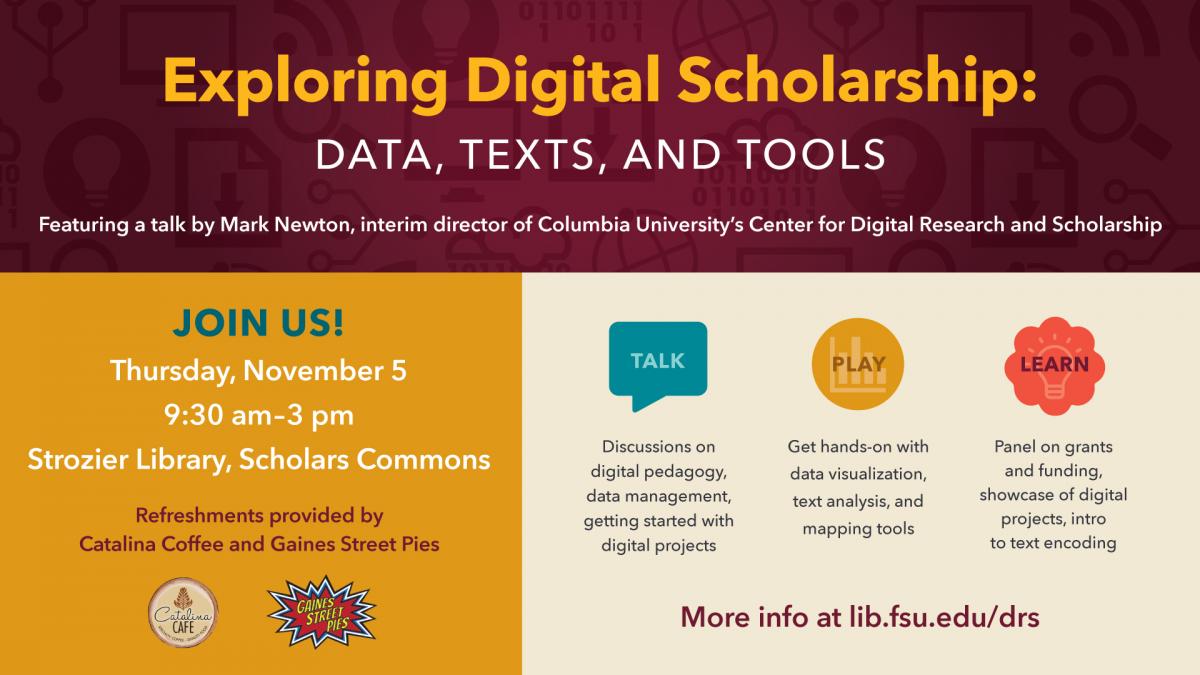 On November 5, 2015, the Scholars Commons and Office of Digital Research & Scholarship held a Digital Scholarship Symposium for students and faculty to engage with digital scholarship as a collaborative, campus-wide research practice. Didn't have a chance to stop by? Check out what happened on our Storify page!
OpenCon 2015

On November 17, 2015, the Office of Digital Research & Scholarship participated as a satellite event in OpenCon 2015, which fostered the important discussion about empowering the next generation to advance Open Access, Open Data, and Open Education initatives around the world. To learn more about OpenCon 2015 and what happened, visit OpenCon's main website.