Portfolio

The Office of Digital Research and Scholarship collaborates with partners across campus on various projects and initiatives that incorporate emerging technologies with evolving research practices.
Projects
The Burroughs Archive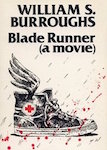 This project is a collaboration between the Department of English, Special Collections and Archives, and the Office of Digital Research and Scholarship. The goal of this project is to provide a digital edition of several of William S. Burrough's manuscripts and typescripts. You can browse the former version of the project site at http://burroughsarchive.org.
Il Secolo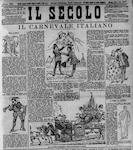 The Il Secolo project involved the digitization of a nine-month sample from the Italian newspaper Il secolo. Details and future directions are on the project's website.
The Owl
The Owl is a peer-reviewed publication of research articles written by Florida State University undergraduates. The journal supports Open Access publishing and is published on the Open Journal Systems (OJS) platform.
Journal of Art for Life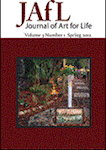 The Journal of Art for Life (JAFL) is an international, refereed journal focused on art education, museum education, art therapy, and arts administration in authentic, real-world contexts toward the goal of social progress through the arts. The journal supports Open Access publishing and is published on the Open Journal Systems (OJS) platform.
Initiatives
PEN & Inc.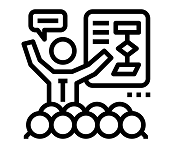 The Project Enhancement Network and Incubator (PEN and Inc.) is a 7-week program to help accelerate digital projects. This program aims to connect people doing digital scholarship at FSU and foster an environment in which faculty and students can conduct innovative scholarship.
Percolator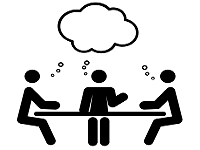 The Percolator, a Digital Scholarship Support Group, provides an informal space for students and faculty to ask questions about digital scholarship and discuss current issues related to researching in a digital landscape.
Open Access Policy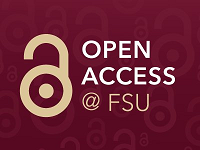 In partnership with the Faculty Senate Library Committee, DRS helped advocate for the adoption of a campus-wide open access policy, which passed in early 2016. You can learn more at the open access policy implementation webpage.
Alternative Textbooks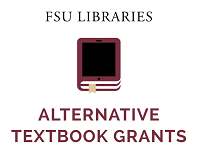 To address the issue of the rising cost of college textbooks, FSU Libraries are offering Alternative Textbook grants to support instructors in their efforts to replace commercial textbooks with open alternatives that are available at no cost to students.
Humanities Data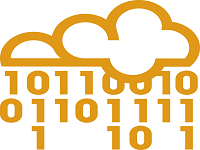 DRS currently holds several humanities data sets for use by the FSU community. We also offer data support in the form of workshops, consultations, and teaching sessions on analyzing and curating text data, image data, and certain types of metadata.
Digital Research Tools Training & Support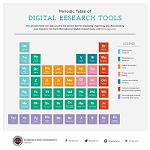 DRS offers training and support for a number of digital research tools, such as Voyant, Zotero, Omeka, HathiTrust, and more. You can discover which digital tools are useful for research, publication, and dissemination by viewing our Periodic Table of Digital Research Resources.