Kyle K. Courtney
Kyle K. Courtney is the Copyright Advisor for Harvard University, working out of the Office for Scholarly Communication. He works closely with Harvard Library to establish a culture of shared understanding of copyright issues among Harvard staff, faculty, and students. His work at Harvard also includes a role as the copyright and information policy advisor for HarvardX/edX, and founding the first Harvard Copyright Working Group, an outgrowth of the Harvard Library Lab grant he was awarded to develop a web-based "Fair Use and Copyright Tool" for use by the Harvard Library community. He runs a copyright law consulting practice for libraries, higher education institutions, non-profit groups, and specialized archives. He also currently teaches a section at Harvard Law School, training first year law students on the fundamentals of legal research in the Legal Research and Writing program. Before joining Harvard University, Kyle worked at Harvard Law School as the manager of Faculty Research and Scholarship.
He currently maintains a dual appointment at Northeastern University as a Faculty Scholar for the Program on Human Rights and the Global Economy (PHRGE) at the School of Law and teaching "Cyberlaw: Privacy, Ethics, and Digital Rights" for the interdisciplinary Information Assurance program at the College of Computer and Information Science.
He holds a J.D. with distinction in Intellectual Property Law and an MSLIS. He is a published author and nationally recognized speaker on the topic of libraries and copyright. He is a published author and nationally recognized speaker on the topic of copyright, technology, libraries, and the law. His writing has appeared in Politico, Slate, Library Journal, and other publications.
---
Meredith Babb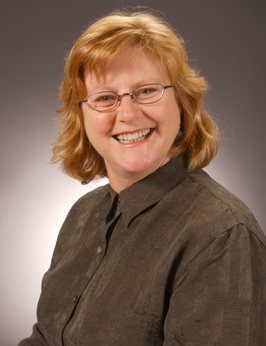 Meredith Morris-Babb is the director and CEO of the University Press of Florida. A graduate of Duke University with an MA in Comparative Religions, Meredith began her publishing career in 1984 with William C. Brown Publishing, where she was responsible for sales, service, editorial prospecting, and market information for southeast region of the United States. In corporate bookselling, if you can sell them, they think you can make them, so she was promoted to Acquiring editor for Art, Music, and Humanities and exiled to Madison, WI for five years. Too much snow, not enough grits or ACC basketball, and a desire to work more closely with authors led her to Tennessee and the University of Tennessee Press as Acquisitions Editor in 1992, serving four years before moving to the University Press of Florida as Editor-In-Chief. In 2005, Babb became the Director of UPF, where she continues to lead the financial, policy, and strategic agendas of the forty-two year old press. Babb also recently assumed leadership of the Association of American University Pressess.
In addition to her work in academic publishing, Babb is an avid volunteer. Babb was a member of the Duke University Leadership Council in both 2002 and 2004 and has served on the Board of Directors for the Florida Humanities Council since 2007. In addition to that outstanding service, Babb has also served on the Boards of over 10 other organizations, including the Greater Knoxville Greenways Committee and the Florida Rowing Association.
---
Sally E. McRorie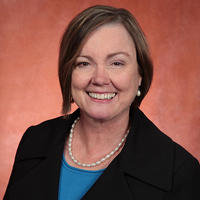 Sally McRorie is Provost and Executive Vice President for Academic Affairs at Florida State University. Prior to her current appointment, which began as Interim Provost in 2014, she served for three years as Vice President for Faculty Development and Advancement and ten years as Dean and Professor of the College of Visual Arts, Theatre and Dance at Florida State. Other positions held include Chair of Art and Design at Purdue University, Chair of FSU Department of Art Education, and Co-Director of the Florida Institute for Art Education, a Getty funded research and design institute.
She served as Senior Editor of Studies in Art Education, the major research journal in the field. She completed two consecutive three-year terms on the NASAD Board of Directors, and served on the Boards of the International Council of Fine Arts Deans and the National Council of Arts Administrators, including two terms as president. She has published widely in the fields of art, art education, and aesthetics, and has given over 100 lectures and presentations nationally and internationally. Her recognitions include the Manuel Barkan Award for Outstanding Publication in Art Education (with Tom Anderson), the Mary J. Rouse Award for Outstanding Young Art Educator, the Indiana and Florida Higher Education Art Educator of the Year Awards, and the Florida State University Teaching Award.
Sally McRorie earned the Doctor of Philosophy in Art Education with cognate studies in aesthetics and printmaking at the University of Kansas; the Master of Arts in Art Education (and printmaking) from East Tennessee State University; and the Bachelor of Arts in Art Education with minors in painting, philosophy, and American studies from Pembroke University.
---
James Olcese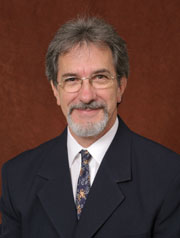 Dr. Olcese is currently Associate Professor of Biomedical Sciences, Neuroscience & Molecular Biophysics.  He has served as a visiting assistant professor at Marquette University in Milwaukee, Wis., as an assistant professor and associate professor at Rhodes College in Memphis, Tennessee, and as a professor and group leader at the Institute for Hormone & Fertility Research at the University of Hamburg Medical School in Hamburg, Germany. Dr. Olcese's research interests include circadian physiology and neuroendocrine mechanisms.  He earned the Doctor of Philosophy in Physiology from Marquette University, the Bachelor of Science in Biology from Emory University, and was a postdoctoral fellow at University of Mainz's Department of Anatomy.
Dr. Olcese was a member of the Editorial Boards of Journal of Endocrinology and Journal of Pineal Research.  He is currently Associate Editor for Frontiers in Molecular Neuroscience and Chief Speciality Editor for Frontiers in Endocrinology. 
---
Sara Scott Shields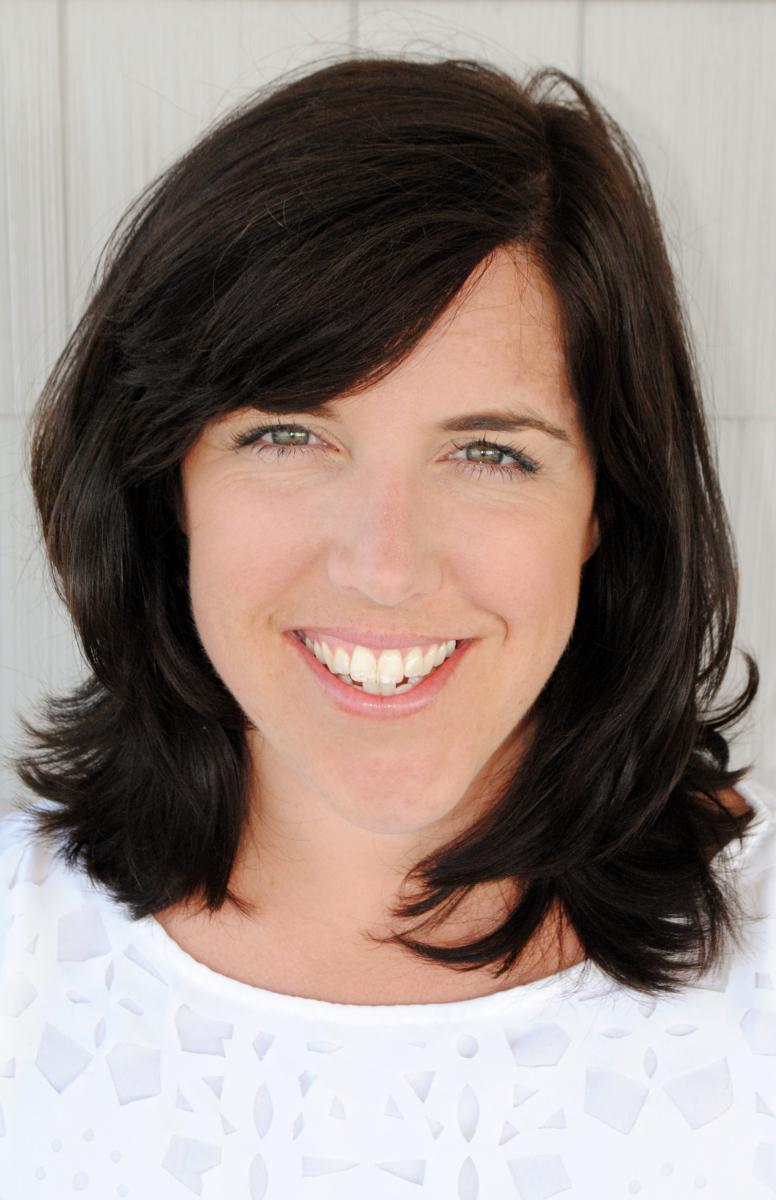 Sara Scott Shields, Ph.D. is an Assistant Professor of Art Education at The Florida State University. She currently serves as director of the Masters in Art Education program, the editor of the online, peer reviewed Journal of Art for Life and as the Higher Education Division Chair for the Florida Art Education Association. She received her BFA in Ceramics and Art Education and MaED in Art Education online from East Carolina University, later receiving her PhD in Art Education from The University of Georgia. While at UGA she received an outstanding teaching award and achieved additional certification in interdisciplinary qualitative studies. Prior to working as an Assistant Professor she worked for six years as a high school art teacher in Wilmington, NC. Her research interests revolve around arts based approaches to both research and learning, with a specific focus on arts informed qualitative research methodologies, visual thinking in higher education curriculum and pedagogy and teacher/researcher identity development.
---
Michael Zeoli

Michael Zeoli is Vice President for Content Development & Publisher Relations at YBP Library Services. YBP is the largest scholarly book supplier to academic libraries in North America. Michael has been at YBP since 1996 with a brief pause as Director of eContent Development at ebrary, a large academic library ebook vendor. His articles can be found in professional journals. He has spoken in many professional forums including the Charleston Conference, the Association of American University Presses (AAUP), the Independent Publishers Guild (IPG), and the Frankfurt Book Fair. He lives in Washington, DC.
---
Eric Walker
Dr. Eric Walker is currently a member of the University Promotion and Tenure committee and a member of the subcommittee on tenure-upon-hire. He also is a regular member of the College of Arts and Sciences Promotion and Tenure committee, a professor of English, and chair of the English department. He was president of the Faculty Senate and a member of the FSU Board of Trustees from 2009-12. Dr. Walker was named a University Distinguished Teaching Professor in 1995.
---
Nancy Marcus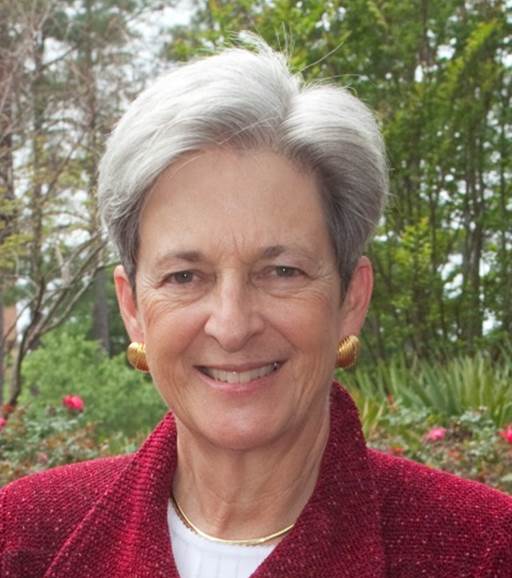 Dr. Nancy Marcus, Robert O. Lawton Distinguished Professor of Oceanography has been Dean of The Graduate School at the Florida State University since August 2005. Her responsibilities include oversight of the education of approximately 8,000 graduate and professional students.
In 1987 she joined the Department of Oceanography at Florida State University, after spending 11 years as a staff scientist at the Woods Hole Oceanographic Institution. She was Director of the FSU Marine Laboratory from 1989-2001, Chairperson of the Department of Oceanography from 2003-2005, and Director of the Women in Math, Science, and Engineering program from 2001-2005. Dr. Marcus is a Fellow of the American Association for the Advancement of Science and a Fellow of the Association for Women in Science. She was President of the American Society of Limnology and Oceanography in 1995, a Regional Editor of Marine Biology from 1992-2000, and a member of the Editorial Advisory Board, Marine Ecology Progress Series from 1992–1996. She has served as a member of the Ocean Studies Board of the National research Council, Chair of the NASULGC Board on Oceans and Atmosphere, and President of the Conference of Southern Graduate Schools. She is currently Chair-elect of the Council of Graduate Schools' Board of Directors.
She earned a B.A. in Biology from Goucher College and a Ph.D. in Biology from Yale University.
---
Vanessa Dennen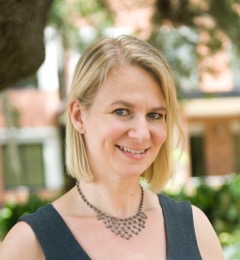 Vanessa Dennen is an Associate Professor of Instructional Systems & Learning Technologies at Florida State University and the co-Editor in Chief of The Internet and Higher Education. She has a PhD from Indiana University (2001) and an MS from Syracuse University (1995). Vanessa has authored more than 50 journal articles and book chapters, which have appeared in publications such as Instructional Science; Distance Education; Computers in Human Behavior; The Handbook of Distance Education; and The Handbook of Research on Educational Communications and Technology among others. Additionally, in 2013 she co-edited (with Jennifer B. Myers) a book, Virtual Professional Development and Informal Learning in Online Environments. She is currently under contract for two books, Social Media for Active Learning and Engaging learners online: Practical guidance for meaningful interaction.
At Florida State University, Vanessa teaches courses on instructional design and research methods for new and emerging technologies, and has served as ISLT Program Coordinator since 2008. She has received six teaching and mentoring awards at FSU since 2013, and in 2014, with the assistance of a group of graduate students at Florida State University, she designed and taught the Social Media for Active Learning MOOC, a professional development offering for educators and instructional designers.
---
Elisabeth Leonard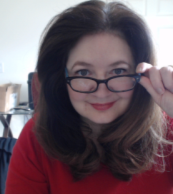 Elisabeth Leonard is the Executive Market Research Manager at SAGE, where she leads the investigation of market trends and runs SAGE's library advisory boards. Leonard comes to SAGE from Western Carolina University where she was the Associate Dean for Library Services. Prior employment includes positions at the University of California, San Diego and Wake Forest University. In her current role, Leonard leads research efforts on new and emerging trends in in the higher education. Leonard has published multiple book chapters and journal articles on innovation and marketing, as well as white papers on the discoverability of information and on how students use streaming video. Leonard received her bachelor's degree from Salem College, her master's of science in library science from the University of North Carolina, Chapel Hill, and her master's of business administration from Wake Forest University.
---
Carolyn Herrington
Dr. Carolyn Herrington is a Professor of Educational Policy at Florida State University. Her research focuses on state and national education policy with a particular focus on state finance, accountability and reform. She currently serves as Editor of Educational Researcher, the signature journal of the American Educational Research Association.
She is the author or co-author of over 50 books, edited books, articles, chapters, and policy reports and her work has appeared in Educational Researcher, Educational Finance and Policy, Educational Administration Quarterly, Educational Policy, Peabody Journal of Education, American Journal of Education, the Journal of Educational Finance and the International Journal of Education Reform among others.
She has served as Dean of the College of Education at the University of Missouri and at Florida State University as Associate Dean of the College of Education and Chair of the Department of Educational Leadership and Policy Studies. She has recently served as President of the Association for Education Finance and Policy (2011) and as Vice-President of the Policy and Politics Division of the American Educational Research Association where she also served as founding Chair of the Ethics Committee (2009-12).