GIF It Up, Florida! is a GIF-making competition hosted by the Sunshine State Digital Network (SSDN). This month-long event invites submissions of remixed cultural heritage materials from Florida institutions or about Florida history and culture. Submissions will be accepted throughout the month of March, and the event will kick off with a GIF-making workshop so you can learn different ways to remix images and videos.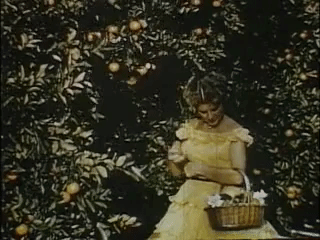 GIF It Up, Florida! GIF-making Workshop
When: March 1, 2019 from 10:30AM to 12PM
Where: R&D Commons, Strozier Library or Zoom livestream
How: Bring a laptop and follow along!
Join us virtually or IRL for a 90-minute GIF-making workshop lead by Dave Rodriguez, Resident Librarian at FSU's Office of Digital Research and Scholarship. The workshop will introduce participants to the DPLA's Florida-centric collections and walkthrough a handful of different tools and techniques for creating fun and unique GIFs from cultural heritage collections. No prior experience with GIF making is required and the workshop will focus on using free and/or open-source resources. Bring your computer and follow along!