United States Federal Government Collection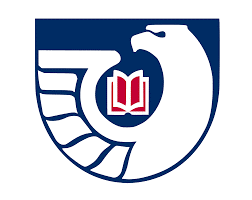 Government documents are publications produced by the different agencies of government agency. 44 U.S. Code § 1901 defines a government publication as "informational matter which is published as an individual document at Government expense, or as required by law" ( Pub. L. 90–620 , Oct. 22, 1968, 82 Stat. 1283 ). These can be bills and statutes, the U.S. budget, presidential materials, congressional documents, judicial publications (court opinions and independent counsel investigations), executive agency publications, regulations, and many more. 
The Federal Depository Library Program (44 U.S.C. § 19), administered by the U.S. Government Publishing Office, was established by Congress in 1813 to ensure that the American public has access to Government information in depository libraries throughout the U.S. and its territories. Anyone can visit a Federal depository library and use United States Government information about careers, business opportunities, consumer information, health and nutrition, legal and regulatory information, demographics, and numerous other subjects.
Florida State University Libraries provide free access to United States Government information in print and in electronic format. We select 95% of all information produced by the United States Government and distributed by the Government Publishing Office. The majority of our United States Government information are electronic and can be searched through the FSU Libraries Catalog. Our collection includes information on health, the military, science, technology, maps, microfiche, journals, access to digital Government information, and historical publications dating back to the early days of the United States.
Finding Federal Information
Please check our U.S. Federal Government Research Guide to access detailed information on how to search for Federal Government information.
What is a SuDoc Number?
A SuDoc (Superintendent of Documents) number is a classicifcation system that the Government Publishing Office (GPO) uses to organize Federal Government publications. Publications are grouped together by issuing agency and therefore it is important to understand the structure of the Federal Government in order to find Federal publications. Most SuDoc numbers follow the format below.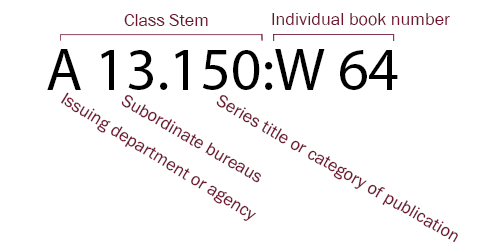 For more information, check out the GPO's SuDoc Classification System Guidelines.
---
Core U.S. Government Resources
 
Vital sources of information about the workings and essential activities of the U.S. Government
For detailed descriptions of these resources, please visit the Core U.S. Government Resources guide here: https://libguides.fdlp.gov/c.php?g=871292