---
GOVINFO

The U.S. Government Publishing Office (GPO) recently implemented a number of code changes to its Federal Digital System (FDsys) and govinfo beta websites, including search engine tweaks, additional functionality, minor fixes, and a range of other features and enhancements. Read GPO's July 2016 govinfo Release Notes for the details.
 
---

The U.S. Government Publishing Office (GPO) continues to enhance govinfo. Recent developments include links from Congressional Record Details pages to related bills, a variety of enhancements based on feedback from users, thumbnails in search results, pagination for optimized browsing, in-context help information, new developer tools including a govinfo link service, and RSS notifications.
Read more about the latest features and design updates
---
2016 End of Term Presidential Web Archive Now Available
Due to increased public interest (between fall 2016 & spring 2017) to preserve and document U.S. Government web content at the end of the Obama Presidential term, the Federal Government's End of Term (EOT) Web Archive partners, in collaboration with other efforts like DataRefuge, and Environmental Data and Governance Initiative (EDGI), have archived over 200 Terabytes of websites and data. There are current ~ 50,000 available for searching and browsing through the EOT Web Archive project page, and the Internet Archive Collection page.
---

The U.S. Government Publishing Office (GPO) makes available President Donald Trump's Budget for the U.S. Government, FY 2018 on GPO's govinfo. GPO works with the Office of Management and Budget (OMB) to produce and distribute the Federal Budget. GPO has been producing the Federal Budget since the Budget and Accounting Act was enacted in 1921.
Link to govinfo:
https://www.govinfo.gov/app/collection/budget/2018
---
FDLP Academy: Webinars and Webcasts

---
Homeland Security Digital Library: Free Resources for Federal Depository Libraries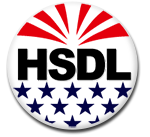 The Naval Postgraduate School's Homeland Security Digital Library (HSDL) recently completed the transfer of 23,000 resources from the Federal Emergency Management Agency's (FEMA) Lessons Learned Information Sharing (LLIS) program into the HSDL public and full collections.
These emergency management resources are now searchable in one location along with other related Homeland Security documents already available through HSDL. Among the topics covered by resources in the LLIS collection are:
Lessons learned
Innovative practices
After-action reports
Guides
Hazard and core capability trend analyses
Grant case studies
---
Congressional Directory for 114th Congress Available on GPO's govinfo
The U.S. Government Publishing Office (GPO) makes available the authentic, digital version of the official directory of the 114th Congress.
Mandated by Title 44 of the U.S. Code, the Congressional Directory is prepared by GPO under the direction of the Joint Committee on Printing (JCP). More than just a guide to Members, committees, and officials of the 114th Congress, the Congressional Directory is the only document issued by Congress that shows the overall organization of the two chambers and their committees, offices, and support organizations.
The Directory includes historical statistics, information on the Capitol buildings and grounds, and a guide to the other agencies of the Legislative Branch. In addition, the Congressional Directory provides information on the departments and agencies of the Executive Branch; the U.S. Courts; international organizations; foreign diplomatic offices in the United States; and members of the congressional press, radio, and television galleries.
govinfo also has historical issues of the Congressional Directory back to the 105th Congress.
---
President John F. Kennedy Assassination Records Collection
John F. Kennedy was killed on November 22, 1963. Almost 30 years later, Congress enacted the President John F. Kennedy Assassination Records Collection Act of 1992. The Act mandated that all assassination-related material be housed in a single collection in the National Archives and Records Administration (NARA). The resulting Collection consists of more than 5 million pages of assassination-related records, photographs, motion pictures, sound recordings and artifacts (approximately 2,000 cubic feet of records). Most of the records are open for research.
National Archives JFK Assasination Records
GPO's govinfo also offers access to the President John F. Kennedy Assassination Records Collection.
---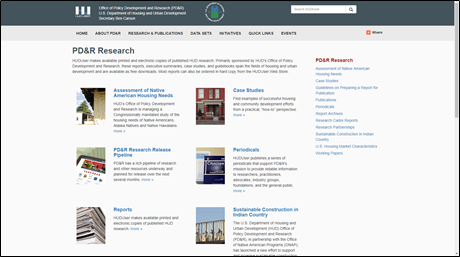 HUDUser makes available printed and electronic copies of published HUD research. Primarily sponsored by HUD's Office of Policy Development and Research, these reports, executive summaries, case studies, and guidebooks span the fields of housing and urban development and are available as free downloads.
---
Government Resources
1. General Resources
2. Executive 
3. Legislative
4. Judicial 
5. Science
6. Patents, Trademark, and Copyright 
7. Statistics and Data
8. Business
---
---
---