State Publications Depository Program
Section 257.05, Florida Statutes establishes the State Library of Florida as the official custodian for state government publications. The State Publications Depository Program makes publications from state agencies available to Floridians and researchers, regardless of proximity to Tallahassee, and ensures that information published by the state government remains available to the public. 
---
The Compass
The quarterly newsletter for state publications, The Compass spotlights different publications and scanning/digitization projects for the State Library. Projects include scanning Laws of Florida in conjunction with the FSU College of Law Research Center, Florida Health Notes, and various other Florida agency publications. Each issue can be downloaded as a PDF and contains links to the ongoing and upcoming projects. 
---
Florida Statutes
A permanent collection of state laws organized by subject area into a code made up of titles, chapters, parts, and sections. The Florida Statutes are updated annually by laws that create, amend, transfer, or repeal stautory material. 
---
Florida Administrative Code & Florida Administrative Register
This is the official compilation of administrative rules for the state of Florida. The Department of State oversees the publishing of the FAC and updates it weekly.
The Florida Administrative Register is the title of the daily publication which gives the public current information about the status of rules moving through the rulemaking process including proposed rules; emergency rules; and notices of change, corrections and withdrawals. The Register also includes notices of agency public meetings, workshops and hearings, and miscellaneous actions required to be published by statute.
---
Florida Courts
Includes links to the Supreme Court of Florida; District Court of Appeals; Trial Courts by circuit and county, and publications and statistics of the judiciary branch of the State of Florida Government.
---
---
New Additions to the Table of Contents Service for Florida Libraries
The State Library of Florida subscribes to many professional library journals and newsletters. Our Table of Contents Service lets you select the professional resources that YOU need. We have recently added new titles to this service:
Information Today is a monthly newspaper for information professionals. Focusing on both current information-industry news and future technology trends, Information Today keeps you in the know on the latest developments in information services.
DttP: Documents to the People is the official journal of GODORT, the Government Documents Round Table of the American Library Association. DttP is published quarterly and features articles about local, state, national and international government publications and information sources.
---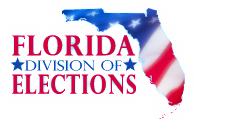 2016 Voter Education Toolkit 
The Division of Elections has developed their 2016 Voter Education Toolkit for Florida's upcoming elections. The toolkit can be used by voters to prepare to exercise their right to vote and by stakeholders to provide information to voters, includes checklists for voter registration, social media content and quick facts for the primary election.