Frequently Asked Questions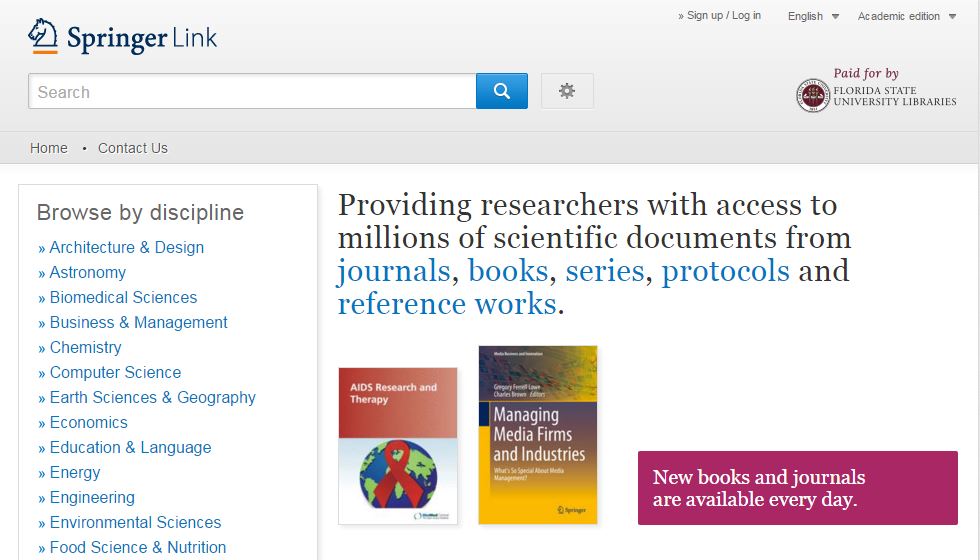 What is happening to the journals I use?
Starting in January 2016, FSU Libraries will lose direct access to some 2016 Springer journals.  We will retain online access to all Springer journals from 1997-2015 on the Springerlink platform.
What does this mean to me?
This means that you may not have access to some 2016 published journal articles through the Springerlink interface you are accustomed to. Going forward the library will subscribe to 153 of the most heavily used Springer journal titles. FSU Libraries will continue to provides access to over 80,000 journals.
Why is this happening?
The Libraries materials budget has been flat for four years. Inflation on databases and journal packages continues to drive costs up and we've exhausted all options for reallocating funds.
How will I access to the articles I need?
Starting in January 2016, you will now need to place a request thru ILLIAD, our Interlibrary Loan Service. You will receive your documents in many cases, within 24 hours.
Who can I contact for more information?
You can contact your departmental Subject Librarian for further assistance.