Library Facts FY 2015-2016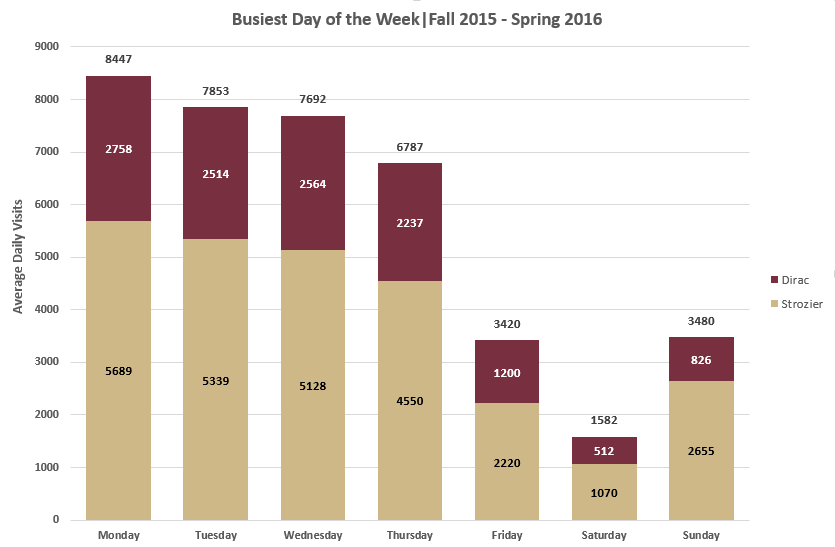 During the 2015-2016 academic year, Strozier Library and Dirac Library had an average number of 8,447 visits on Mondays, the busiest day of the week.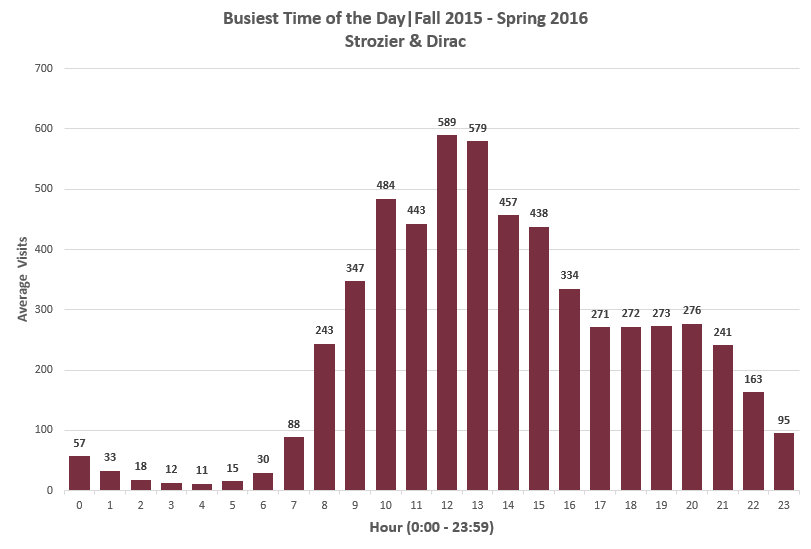 The busiest time of day for Strozier and Dirac is from 12-1pm, where the libraries receive an average of 589 people entering their doors, and an average of another 579 coming in between 1-2pm.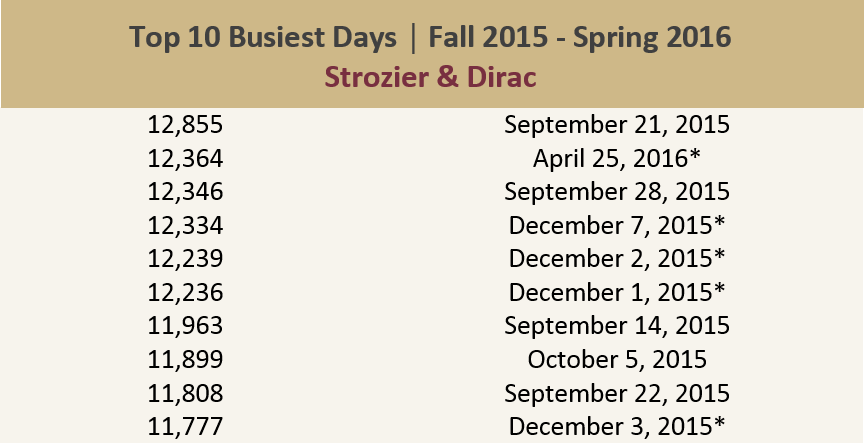 Many of Strozier's and Dirac's busiest days are the weeks of or before finals week, as noted by dates marked with an asterisk (*).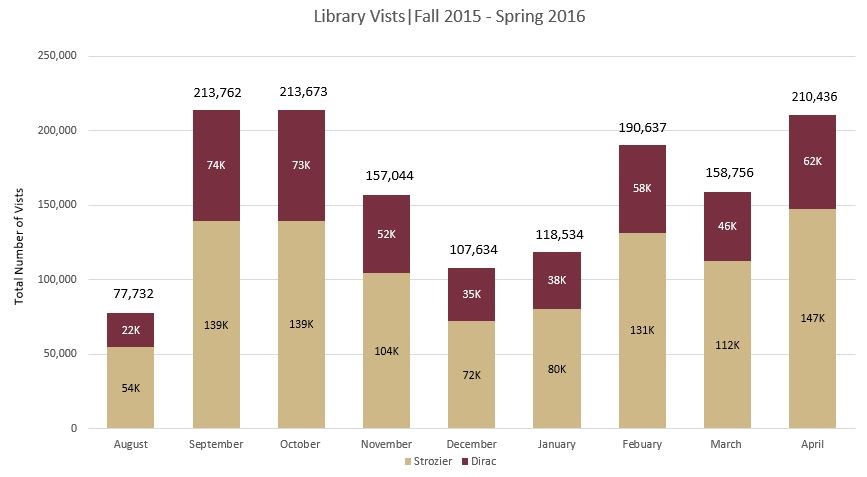 Strozier and Dirac are busiest during September, October, and April with over 200,000 total (non-unique) visits during those months. 
Library Facts FY 2014-2015

During the academic year of 2014-2015, Strozier Library and Dirac Library combined received an average number of 9,659 visits on Wednesdays.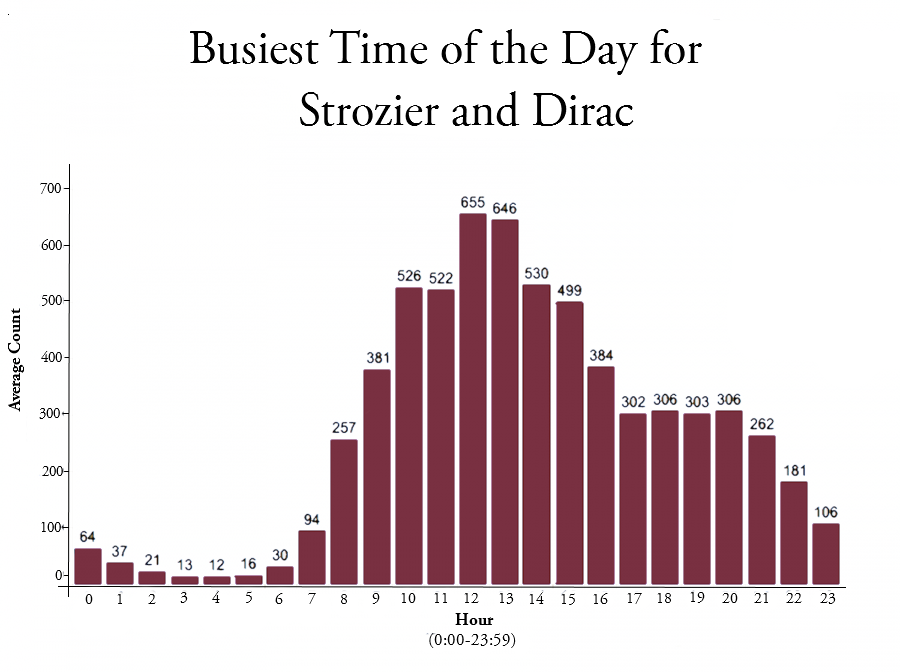 During Fall 2014 and Spring 2015, Strozier and Dirac received a combined average of 530+ visits every day from 12-2pm.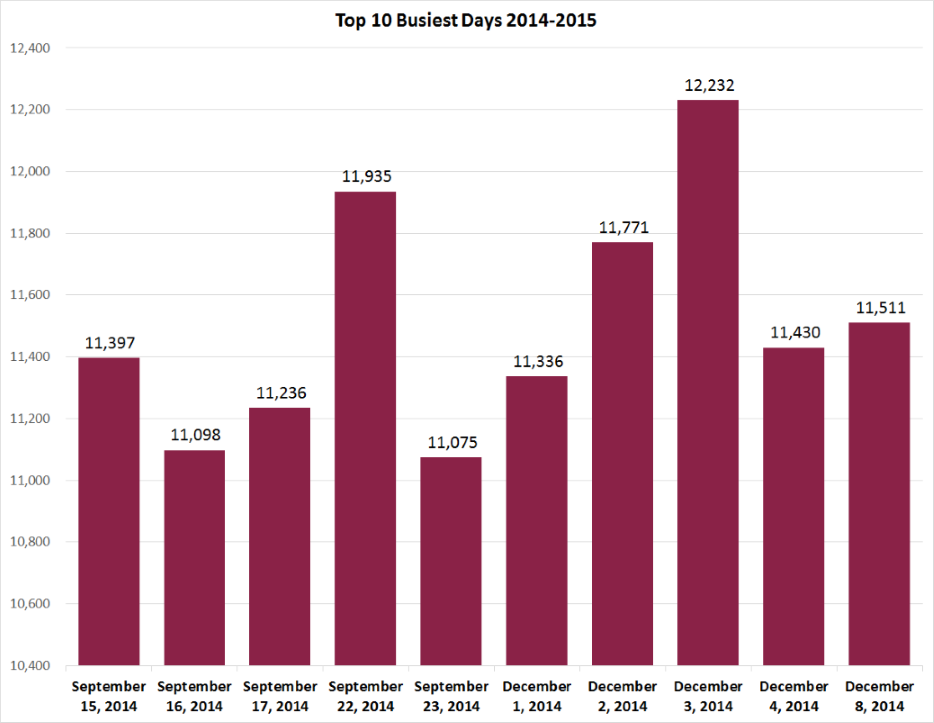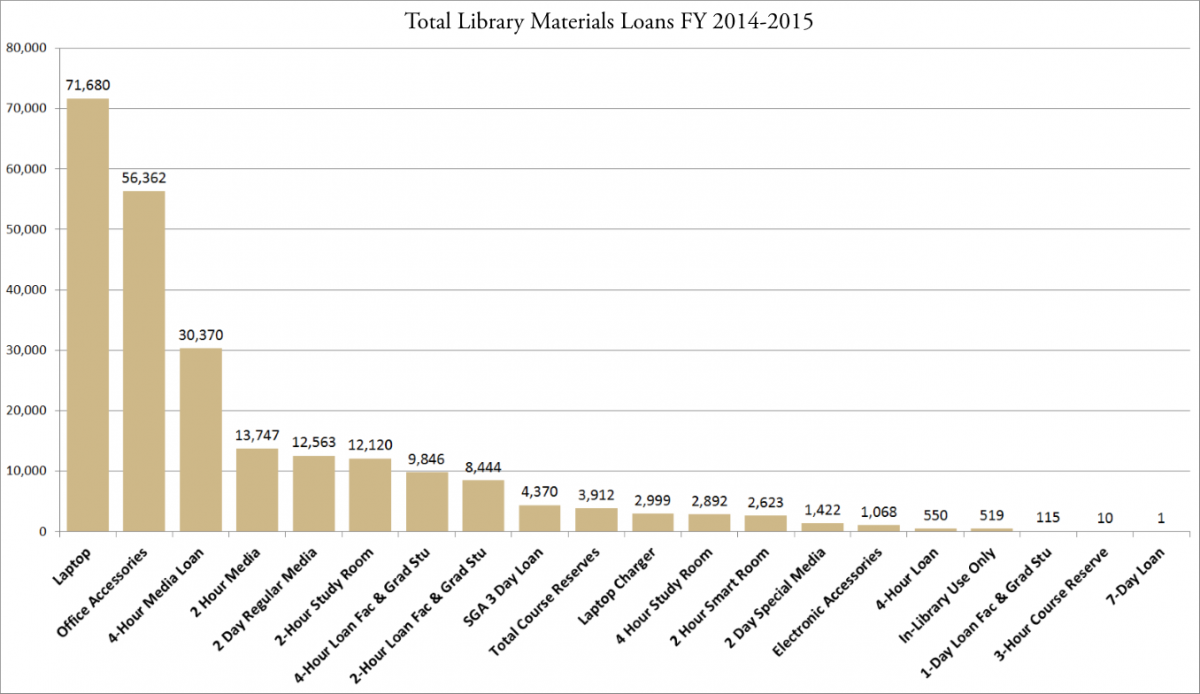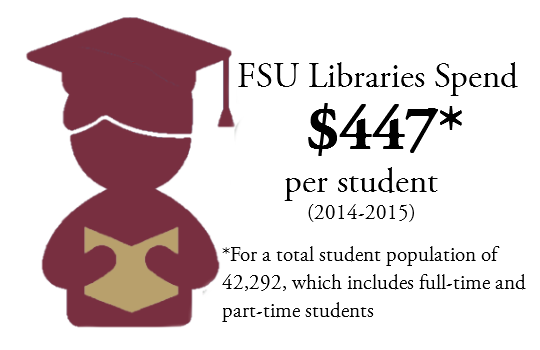 Number of Times People Entered the Libraries
From the last day of classes to the last day of finals