Finding resources is half the battle of research. Our materials can be discovered quickly with a catalog search limited to the Special Collections location
Our archival collections are described in greater detail in the finding aids. The finding aids can be searched through ArchivesSpace.

Some of our collections have been digitized and are available in DigiNole's Digital Library.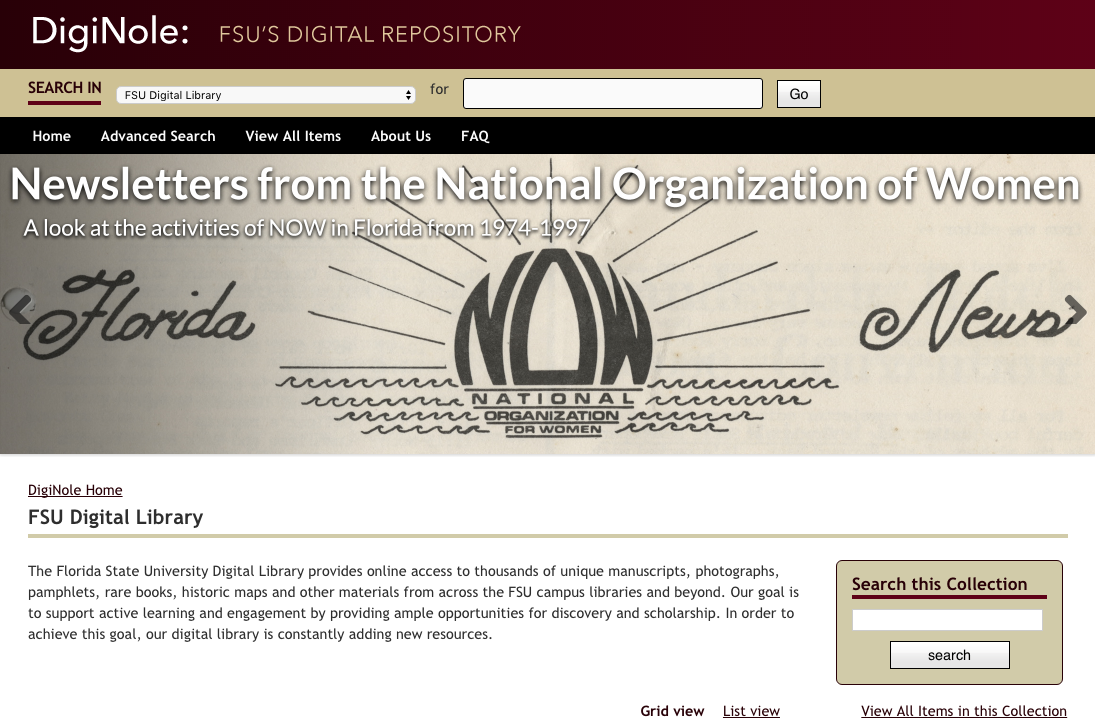 Link to DigiNole's Digital Collections
Our research guides provide greater contextual information about some of our collections.
Other collections within Strozier for researchers:
Resources for searching materials outside of FSU: