Off-Campus Access to Resources
Access to our resources off-campus requires logging into a proxy server, which will allow databases and electronic resources to recognize you as a member of FSU. If you are off-campus you will automatically be asked to login using your FSUID and password whenever you click on a link from our website or resources. You should login using the same credentials you use to log into Canvas and your FSU webmail.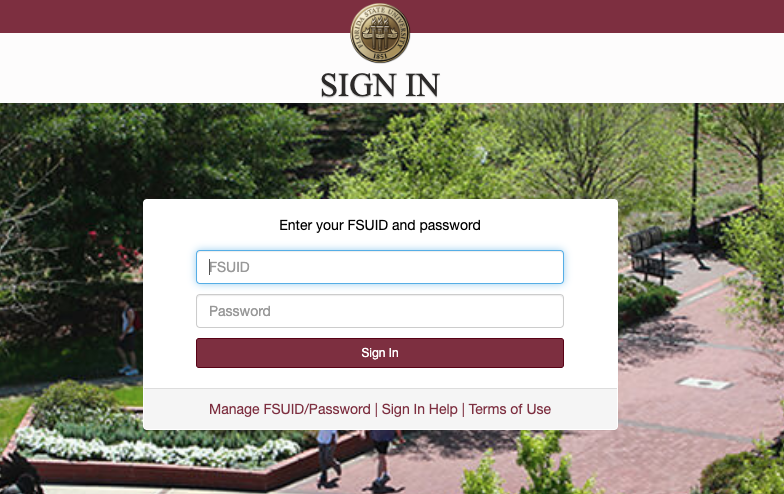 If you are having issues or problems with off-campus access, please use our form for Off-Campus Access Solutions.
---
Electronic Resources & Licensing
Due to licensing restrictions by our database vendors, we are unable to provide off-campus access to non-active students and staff. If you are not currently enrolled in classes for the current semester (breaks always count as the preceding semester), are auditing a class, or are not actively employed by Florida State University, you will be unable to access our library resources from off-campus.
Graduate students working on a thesis or dissertation must be enrolled in a Thesis class with at least 1 credit hour to retain off-campus access to electronic resources. Graduate students should contact their school for Thesis credit options. OPS staff will need to work with their departments to ensure library privileges as part of their employment if necessary.
There are several options for access to electronic resources:
If you live in Tallahassee, you may use any public computer at Strozier or Dirac to access our databases and electronic resources.
If you live outside of Tallahassee, you should be able to access similar databases at a public university in your area.
You may enroll in a Thesis class.
You can take any other 1 credit course at FSU to gain active status 
For more information about off campus access, please contact Lindsey Wharton, Extended Campus & Distance Services Librarian, lwharton@fsu.edu. 
Service Redirect Link:
https://www.lib.fsu.edu/service/campus-access