Location:
Strozier library (Scholars Commons Graduate Lab): computers GL 05, 08
Software Type:
STEM
Statistics & Data Analysis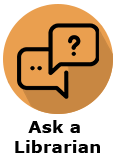 ArcGIS is a software for GIS (Geographical Information System) data editing and analysis. It is a suite consisting of a group of geographic information system (GIS) software products produced by Esri (Wikipedia). It provides tools to users from the very basic of data digitizing to the sophisticated modelling. It is a complete integration system which helps organizations of any fields in asset/data management, planning and analysis, business operation and situational awareness. It is a system for people who rely on accurate geographic information to make decisions (Esri (a)).