Location:
Engineering library (Rooms A225 & A248): all computers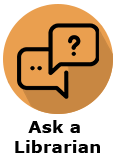 MDSolids is software for topics taught in the Mechanics of Materials course (also commonly called Strength of Materials or Mechanics of Deformable Solids). This course is typically a part of civil, mechanical, and aerospace engineering programs and a number of related programs. The software also features a number of modules for topics taught in the Statics course. 
MDSolids consists of routines for beams and flexural members, torsional assemblies, axial assemblies, trusses, columns, pressure vessels, section properties, Mohr's circle analysis (including stress transformations and strain transformations), and many more topics.