Location:
Strozier library (Scholars Commons Graduate Lab): computers GL05, GL06, GL07, GL08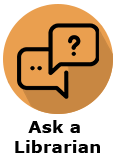 Sound Forge digital audio editing software includes a powerful set of audio processes, tools, and effects for manipulating audio. Sound Forge software allows you to edit, record, encode, and master nearly any form of digital audio including WAV, AIFF, and MP3. 
The application of choice for a generation of creative and prolific artists, producers, and editors.
Pristine sound quality: Record up to 32 simultaneous channels of 64-bit/192 kHz audio for the ultimate in fidelity.
One-touch recording: Sound Forge Pro 11 has a brand new recording interface with features that make even the most demanding work a snap.
Effects processing: Sound Forge Pro 11 includes a full complement of native signal and effects processing plug-ins, including our own popular Noise Reduction 2 audio restoration suite.
New! Seamless Interoperability with SpectraLayers Pro 2: Transfer audio data between Sound Forge Pro 11 and SpectraLayers Pro 2 and experience the thrill of working freely across the world's premiere waveform and spectral editing applications.