Current Exhibits
Norwood Reading Room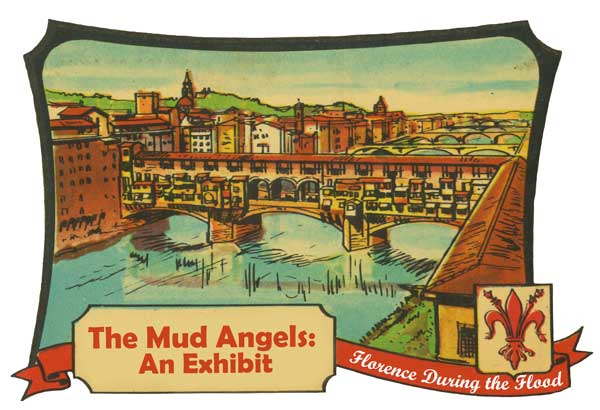 Now on display in the Norwood Reading Room, The Mud Angels: Florence During the Flood highlights materials from the inaugural FSU study abroad program to Florence, Italy in 1966. Drawing from the newly acquired FSU International Programs Collection, the exhibit commemorates the 50th anniversary of the program as well as the devastating flood of the Arno River. With ephemera, photographs, books, correspondence, official records, and newspaper clippings, the exhibit tells the story of the first Florence class as they navigated studies in an historical city, the development of the program, and FSU's role in the relief efforts after the flood. The exhibit is open Monday-Thursday 10am to 6pm and on Friday from 10am to 5:30pm.
Heritage Museum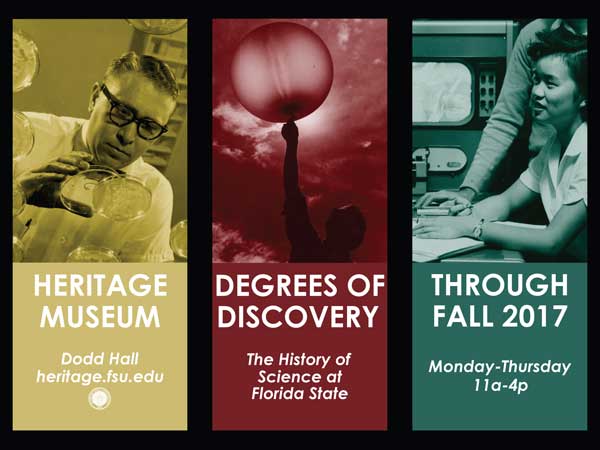 The Florida State University Heritage Museum exhibit Degrees of Discovery: The History of Science at Florida State examines the history of science at Florida State, tracking the school's development from early educational institution to twenty-first century research facility. Since the late nineteenth century, science has served as a fundamental aspect of education at Florida State University and its predecessors. After World War II, a surplus of wartime laboratory equipment and veterans allowed FSU to meet the increasing demand for science education across the country. Early programs focusing on physical sciences laid the groundwork for the development of advanced courses in a variety of fields, including meteorology, oceanography, chemistry, and physics. The creation of innovative research facilities offered new avenues for interdisciplinary collaboration and continues to encourage scientists from around the world to take advantage of the advanced technologies offered on and around the Tallahassee campus. The Museum's hours may vary; check its schedule for operating hours.
Special Collections & Archives Exhibit Room
Look for forthcoming information on a new exhibit in this space!