Lindsey Wharton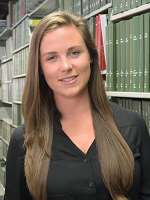 Extended Campus and Distance Services Librarian
lwharton@fsu.edu
Learning Commons
Strozier Library
Phone: (850) 644-7663
Request a consultation with Lindsey Wharton
As the Extended Campus and Distance Services Librarian, Lindsey Wharton is responsible for ensuring equitable access to library services and resources for all distance learning students as well as students and faculty at FSU's remote instructional sites and international programs. Lindsey serves as the chair of FSU Libraries Web Advisory Group, co-coordinates the virtual reference service, and leads library integrations within the learning management system. Lindsey can assist with Canvas related inquiries, online research and instruction support, Blackboard Collaborate Ultra, digital pedagogy, web development, open educational resources and pedagogy, and any distance services issue.
Jonathan DaSo
Modern Languages & Digital Literarcy Librarian
jdaso@fsu.edu
Learning Commons
Strozier Library
Phone: (850) 644-3084
Bremen Hill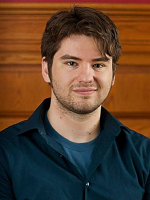 Overnight Coordinator
bchill@fsu.edu
Learning Commons
Strozier Library
Phone: (850) 644-3084
Please email directly to schedule a media consultation. 
Bremen is the Overnight Coordinator for Strozier Library who is responsible for directing overnight circulation activities in Undergraduate Services and Scholars Commons departments. Bremen also contributes to the troubleshooting, repair and maintenance for the tech that is available for checkout. Software specialties include Microsoft Office, the Adobe Creative Suite, Final Cut, iMovie, and Sony Vegas.