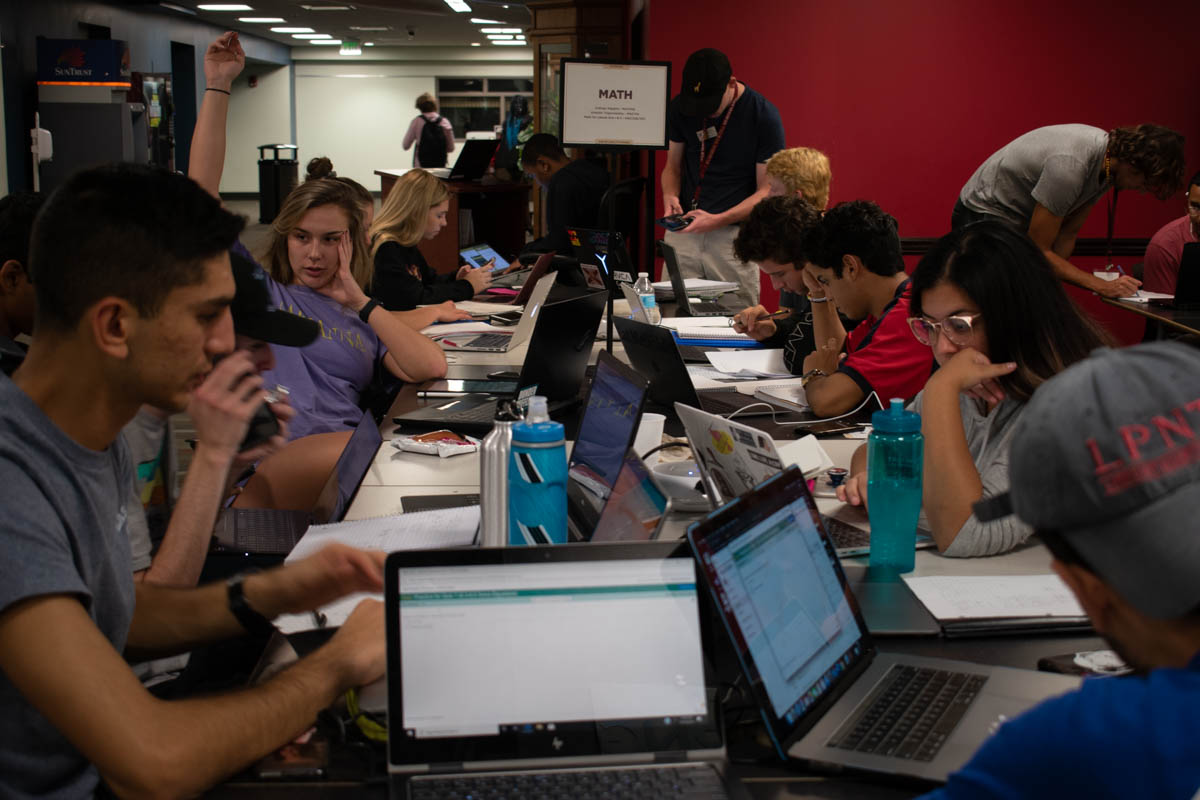 Photo by Lilliana Reinoso, 2019
We arecurrently hiring for Chemistry positions ONLY for the Learning District's program.
All tutor applicants sponsored by the library are expected to meet these minimum qualifications:
An overall GPA of at least a 3.0
No less than a B average for the subject area in which you are applying to tutor
Have the ability to uphold all FSU Academic Honor policies and standards
For additional qualifications or details as well as information on how to apply, continue reading below.
Page last updated: 11/14/2021
Learning District Tutors: Chemistry, Math, and Physics
Are you an undergraduate student who is a whiz in math, physics, or chemistry?
Do you have a desire to share your knowledge with other FSU students?
If so, you should apply to be a Learning District tutor today! The Learning District provides walk-in, late-night peer tutoring for all FSU students courtesy of University Libraries. Tutor pay starts at minimum wage.
Qualifications:
A 3.0 GPA or better on all college-level coursework
Ability to uphold all FSU Academic Honor policies and standards
Have taken and passed (with a B or better) all of the classes listed below for the subject area in which you are applying to tutor:
| Chemistry  | Physics  |   | Math  |
| --- | --- | --- | --- |
| Earned grades B or higher in courses up to CHM2211 or higher | Earned grades B or higher in courses up to PHY2054 or higher |   | Earned grades B or higher in courses up to MAC2312 or higher |
Please submit:
For further information, please email Erica Cooper at eccooper@fsu.edu