Government information is any publication, resource, or information produced by various international, national, and local government entities. Government information can be any kind of information including civic, government activities, scientific information, statistics and data, weather and health information. Government information comes in all kinds of formats and topics.
Back to top

Information provided by the government can assist us in our everyday activities such as health and weather information.

Government information comes in many formats and covers almost every topic and discipline including census data to technical reports to Supreme Court decisions.

Government information also includes information of Government activities and can encourage knowledge and discussion of public issues and interest.
Back to top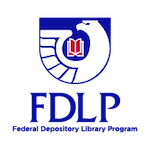 Information provided by the U.S. Federal government.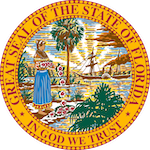 Information provided by the state of Florida government.
Information provided by the United Nations and intergovernmental entities.
Back to top
Florida State University Libraries has been a congressionally designated depository for United States Government publications since 1941. Public access to the Government information is guaranteed by Public Law (Title 44 of the United States Code). As a federally mandated depository library, FSU commits to providing free, public access to all tangible and online publications distributed by the Government Publishing Office, and to provide users with assistance using the material.
There are more than 500,000 government publications housed in open stacks in the basement of the Strozier Libraries. Our collection includes books, journals, maps, CDs, DVDs and reproductions on microfiche and microfilm. Government publications cover a wide range of topics, including business and the economy, education, the environment, health and safety, history, politics, law, science and technology, people and cultures, census, demographics and urban planning, the military, and historical congressional publications.
We are also a depository for the State of Florida publications. Section 257.05, Florida Statutes establishes the State Library of Florida as the official custodian for Florida State Publications Depository Program. The Program makes publications from the State of Florida Government available to the public. State of Florida publications at FSU are located in the basement of Strozier Library and can also be searched in the State Depository Catalog.
All our depository collections and services are freely available to the FSU and Tallahassee community. Our collections are accessible all hours that Strozier is open, and a staff person will be there to help you.