FSU Libraries are an intellectual hub of Florida State University where students and faculty members can utilize the state-of-the-art resources and services. With your support, we can continue to provide tutoring and scholarly services for our students; purchase books, journals, and e-resources for researchers; and make more technological resources available to everyone in the FSU community.
Your gift strengthens the vital center of scholarly life at the University.
FSU Libraries Advancement Board
University Libraries impact every University constituent, whether undergraduate or graduate student, faculty or visiting scholar. Together, we support and enhance intellectual discovery.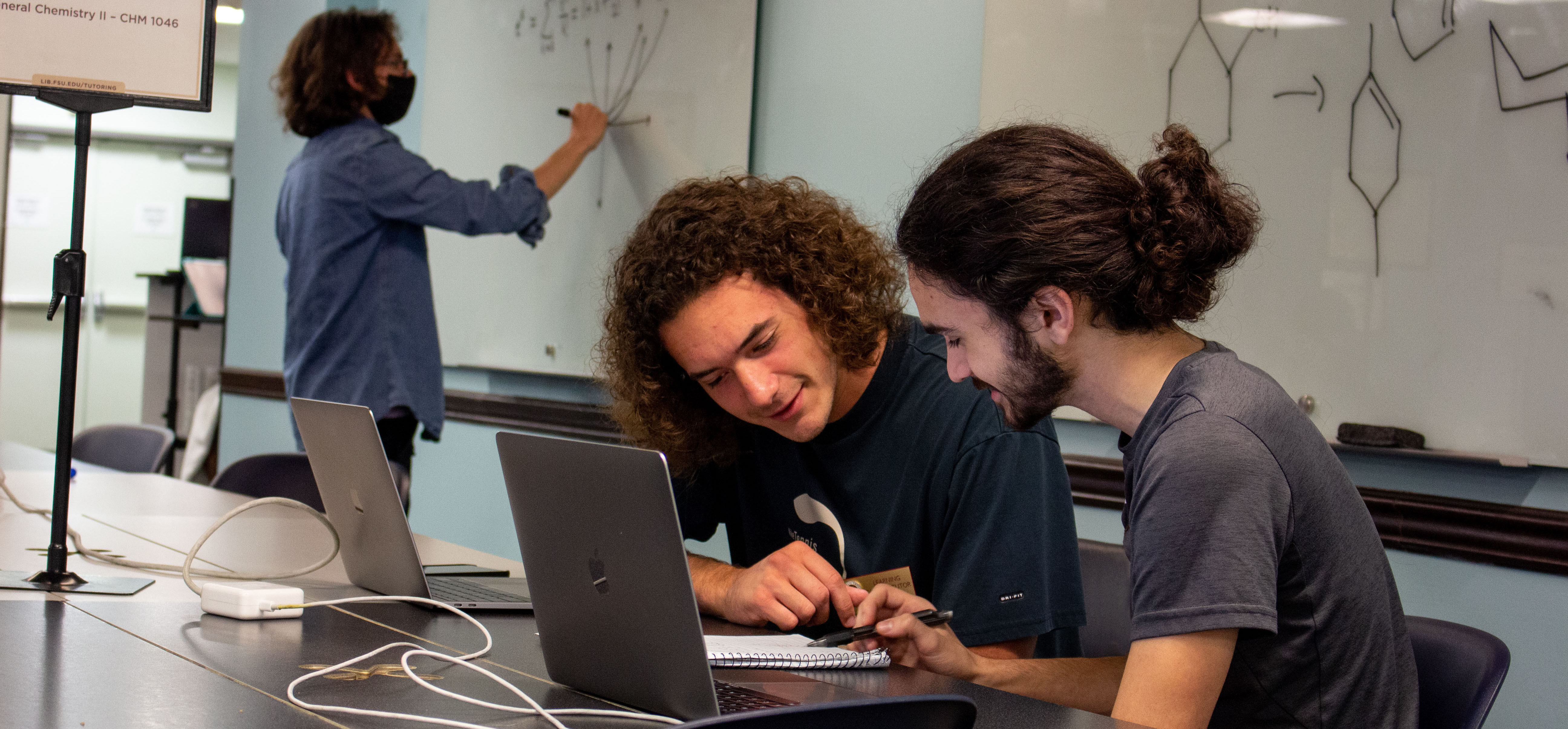 Giving Opportunities
The University Libraries is committed to the success of all its patrons, from students, faculty, and staff to visiting scholars and guests. By giving to the general fund, you help provide technology, collections, staffing, special events, and all the activities that enhance learning and make FSU a leader in scholarship and student success.
The Heritage Museum, located in Dodd Hall, is the public face for FSU's rich history. Students, alumni, and community members can immerse themselves in FSU's story. Funding allows the Museum to open for longer hours, maintain and expand exhibits, and upgrade the facilities. Your gift to the Heritage Museum preserves and celebrates FSU's history.
FSU Special Collections is home to world-class collections like the papers of Nobel Laureate Paul Dirac, the John M. Shaw Childhood in Poetry Collection, and the Napoleon and French Revolution Collection. Giving to this fund helps up acquire, preserve, and provide access to rare and unusual books and original primary source materials.
Not every student can afford the costs required to take a class. The FSU Libraries Textbook fund helps alleviate the costs of course materials for students with financial need.
The most comprehensive state book awards program in the nation, Florida Book Awards recognize and celebrate the best books written about the Sunshine State.
The Learning District in Strozier library offers tutoring for challenging classes in science and and math. Tutoring is offered late at night when student demand is greatest.
Start a New Fund: University Libraries are a great place to invest in academics at FSU. Here you can support staff excellence, world-class collections, round-the-clock access to research material, safe spaces for study and intellectual pursuits. Please email the Foundation team to create your own investment in FSU with University Libraries.
How to Give
There are many ways to support the Florida State University Libraries. For more information please email Jenni McKnight, Director of Development, University Libraries, or call Jenni McKnight at 850-644-5211.