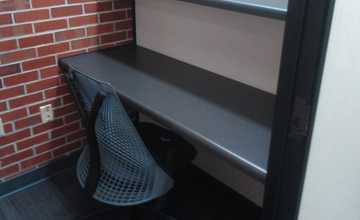 Location: Strozier Library
Capacity: 1 person
Loan Period: 4 Hour Loan
Available to: FSU Undergraduate, Graduate, and Faculty
These spaces are available to all FSU students, staff, and faculty to reserve for a maximum of 4 hours a day.
Rooms may be reserved up to 3 days in advance.
You will receive a confirmation email with your time and date; please make sure you have access to this. These rooms are key-less with a reservation-priority system.