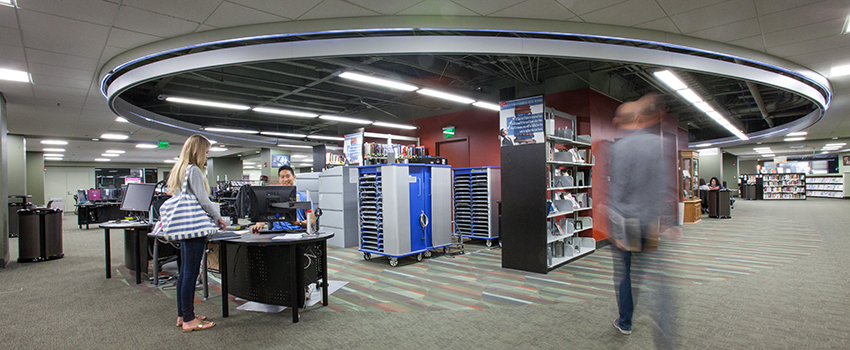 With almost 2 million visitors each year, Robert Manning Strozier Library, FSU's signature and largest library, is open 134 hours each week, providing around the clock research assistance and study spaces. Strozier offers free academic tutoring and a robust range of academic support services and programming throughout the day and late into the night.
Students and faculty have a choice of learning spaces, from the Scholars Commons' quiet Reading Room, to the 24- hour Starbucks coffee shop to the buzz of the Undergraduate Commons. Library faculty also offer classes and consultations to teach critical research and thinking skills.
Many of the Undergraduate Commons classes are taught in the newly named "Zimmerman Instructional Classroom", known previously as the Instructional Classroom. The room is located on the first floor west side.